Kokoda was represented at the highest level recently when the Governor or Oro Province, Gary Juffa MP, and Mr Benjamin Ijumi flew to Sydney to pay their last respects to former RSL State President, Rusty Priest AM. Rusty was a strong advocate for Kokoda and was the driving force behind the establishment of the Kokoda Track Memorial Walkway in Sydney. He became good friends with Benjamin Ijumi who represented his people at many commemorative services at the Kokoda Track Memorial Walkway over the years.
During the Governor's visit we hosted a function for the PNG High Commissioner, H.E. Charlies Lepani, the PNG Consul-General, Sumasy Singin at Parliament House to welcome PNG sailors visiting Sydney for the Naval Review.
NSW Premier, Barry O'Farrell accorded a State Funeral for Rusty and invited the PNG Consul General in Sydney, Mr Sumasy Singin and Governor Juffa to represent their people through reading the prayers for the service which was held in St Mary's Cathedral and concluded at the Anzac Memorial in Hyde Park. http://www.youtube.com/watch?v=qmJiqxL1IfA
The following month Benjamin returned with two of his colleagues from Kokoda to attend the annual Kokoda Day Service.  The following day we hosted a visit to Parliament House, attended the NSW RSL Art Awards then took them on a guided tour of Sydney.  The public response was simply incredible – if we had charged a dollar for every photograph, they would have returned to PNG with bilums full of booty. The response was even stronger when they learned they were from Papua New Guinea. People went out of their way to shake their hands and thank them for the support they gave our diggers during the war.
We visited the Cenotaph in Martin Place, the Anzac War Memorial, the Opera House, the Bridge, Circular Quay and were even invited to join a Japanese wedding for a picture they will never forget.  There was a great commotion when they met up with some indigenous buskers during their trek around the city.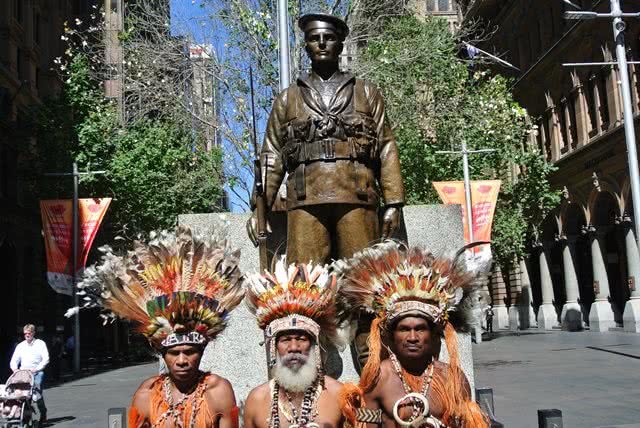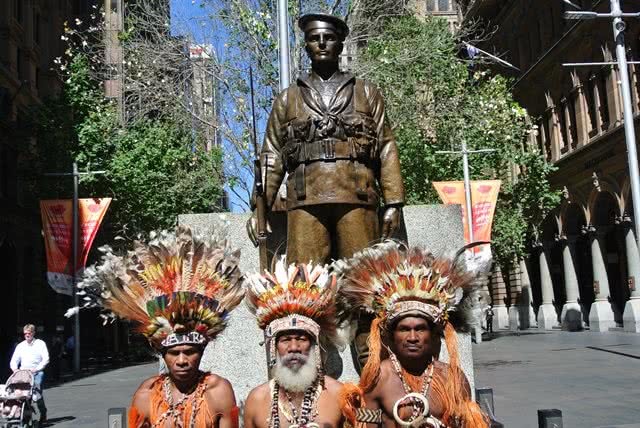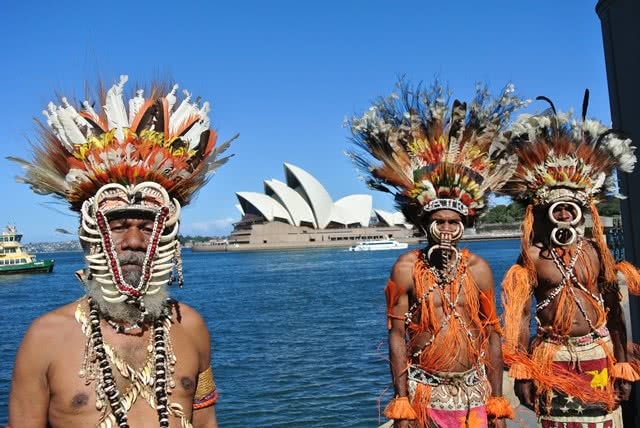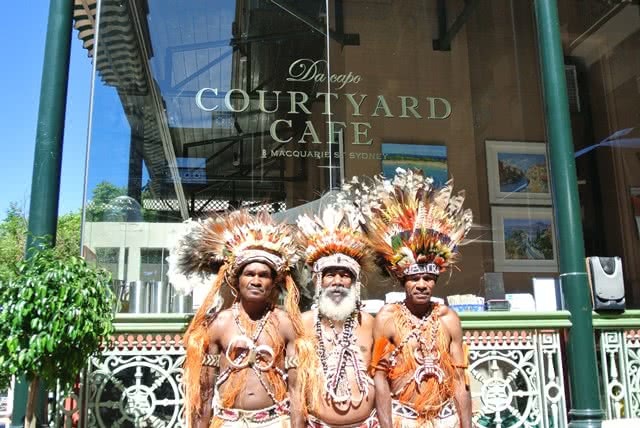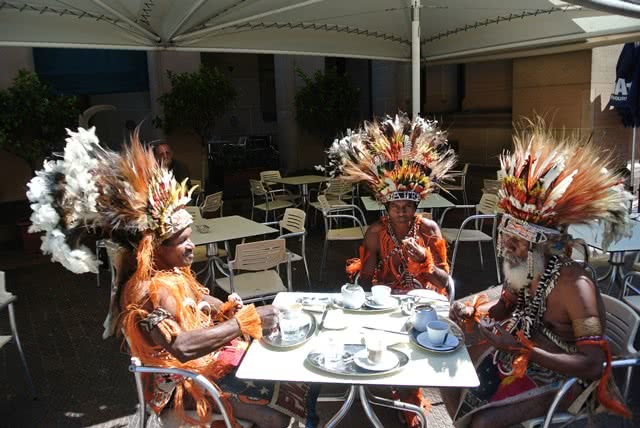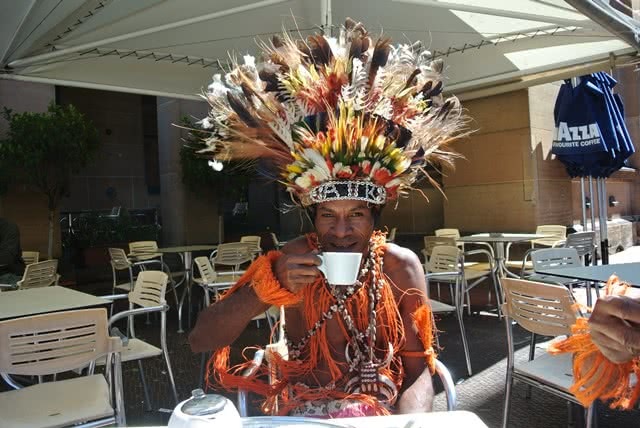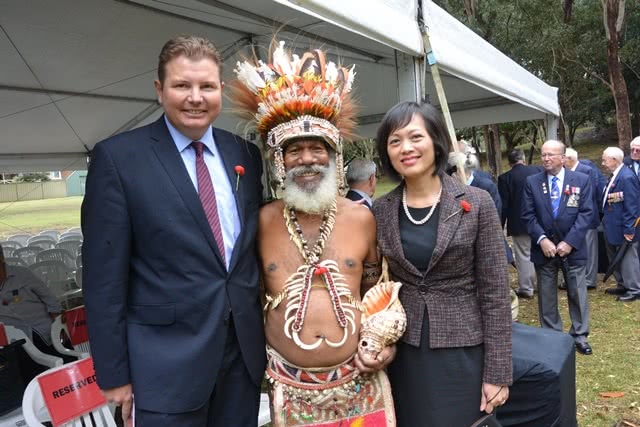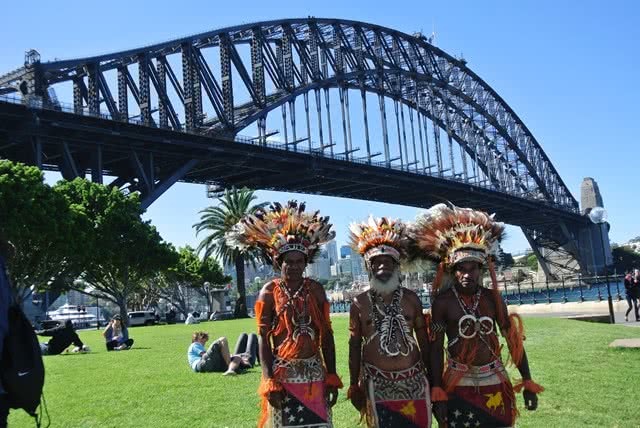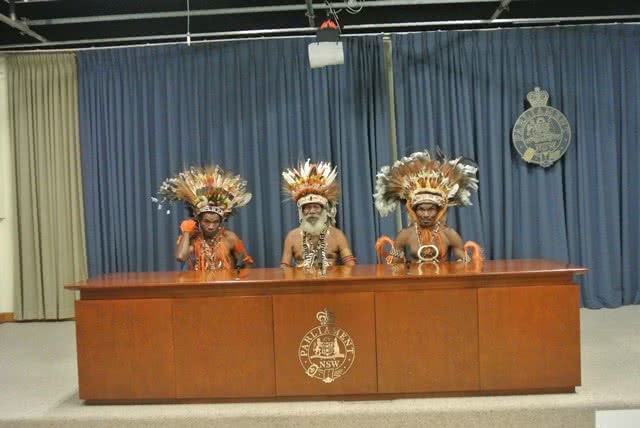 They were great ambassadors for PNG during their visits and we look forward to many more.