When Peter Morrison is not leading treks for Adventure Kokoda he is working as a volunteer coach for PNG boxers in the craft that saw him win the NSW Welterweight title.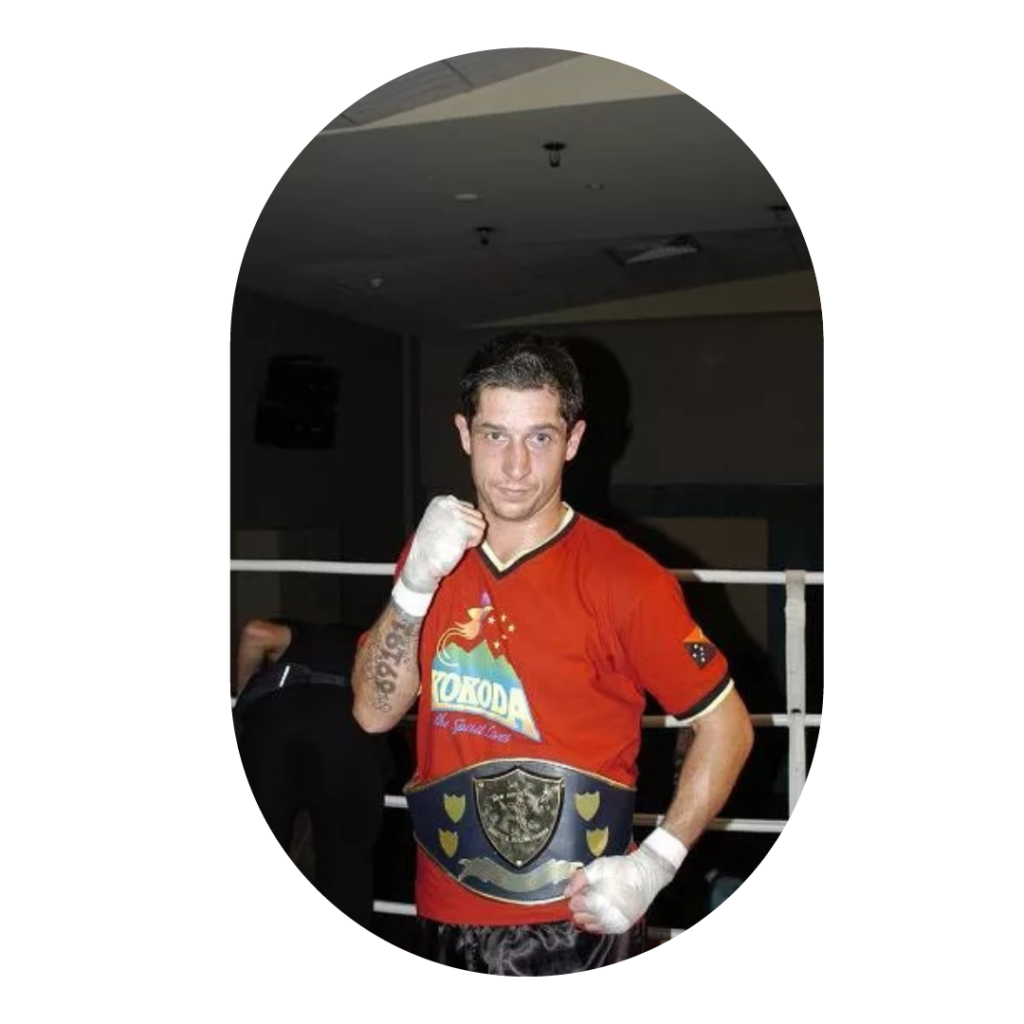 Peter assisted in coaching the PNG boxing team at the last Commonwealth Games and last year he raised K25,000 to bring the team down to Sydney for professional coaching sessions.

He is now committed to working with national coach Mark Keto to help PNG Olympian and Commonwealth Games flag bearer, John Ume win gold at the 2024 Olympic Games.

Peter's commitment to PNG boxing extends much further than his commitments to the Olympic team.

He has just returned from Manus Island and last week he was in Hanuabada village assisting the Grass Skirt Project using his leadership and boxing skills as a means of communicating life lessons in health, domestic violence and other social issues with youth.

Peter has led more than 30 groups across the Trail over the past 16 years. He is now the senior trek leader for Adventure Kokoda who support him with his extended stays in PNG to run professional and community coaching sessions.
In Australia he is well known for his work as celebrity builder for lifestyle television. He has featured in Backyard Blitz, House Rules, Domestic Blitz, Renovation Rescue, Burkes Backyard, Restaurant Revolution, and Better Homes & Gardens. He has worked as a volunteer on Network Kokoda building projects at Iaowari High School.
Peter is about to lead his next trek this week and is looking forward to making a major donation of school supplies on behalf of his group at Efogi school.
Peter was first inspired to trek Kokoda by his grandfather's army service during during WW2. He is now a keen student on the Kokoda campaign and devotes much of his time working with young Australians to pass on the Kokoda story.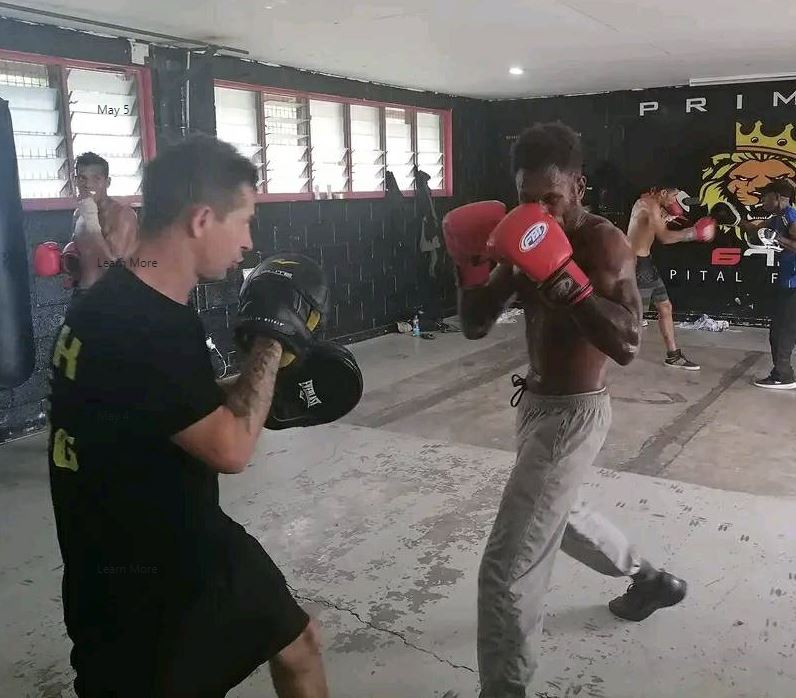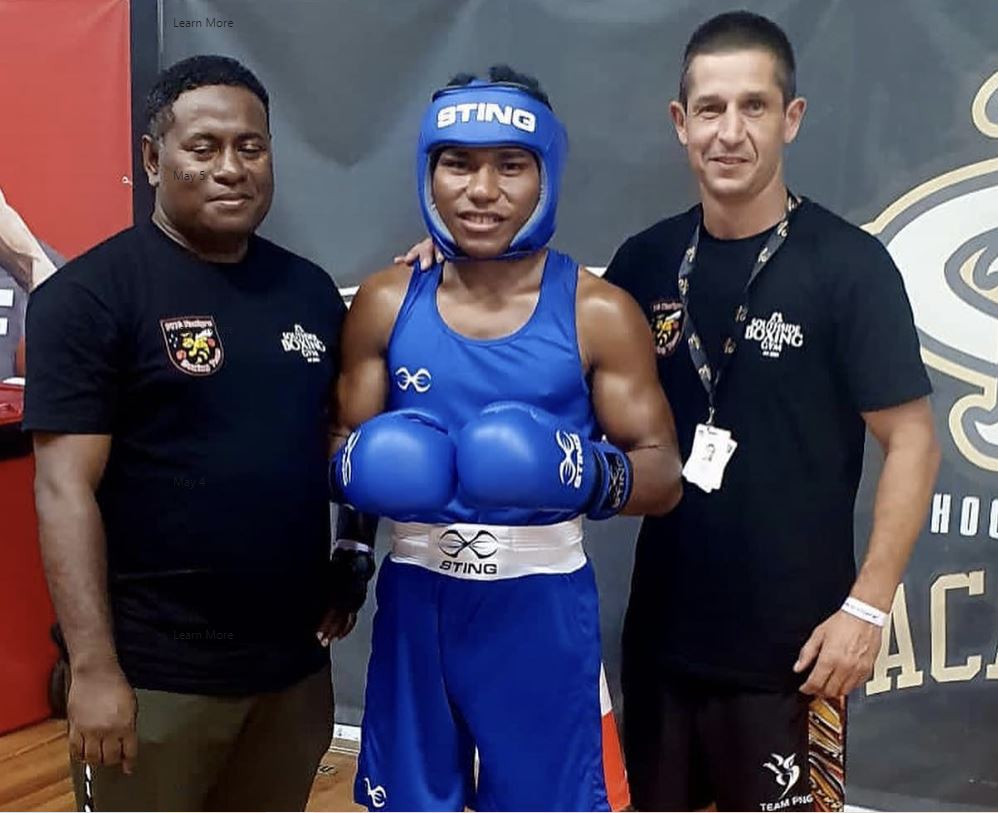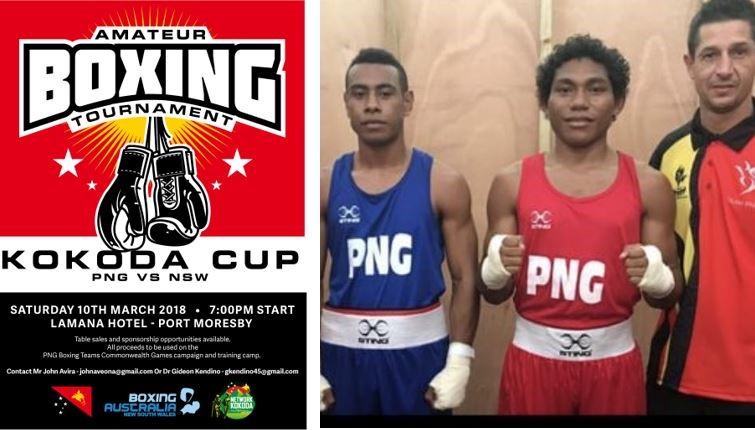 Peter Morrison is at Hanuabada Village.
I had the privilege today of running a boxing session at the @grassskirtproject Gym – in – box facility in Hanuabada Village. Many thanks to Kila and Tahina for the opportunity, your team has such great programs using sport as a way of communicating life lessons on health, domestic violence and other social issues to youth. I also sat in on the 10 million strong program that is developing and I can tell you the kids involved were super impressive…. Such great values being taught to them as well… looking forward to another opportunity with you guys 🥊🇵🇬🐝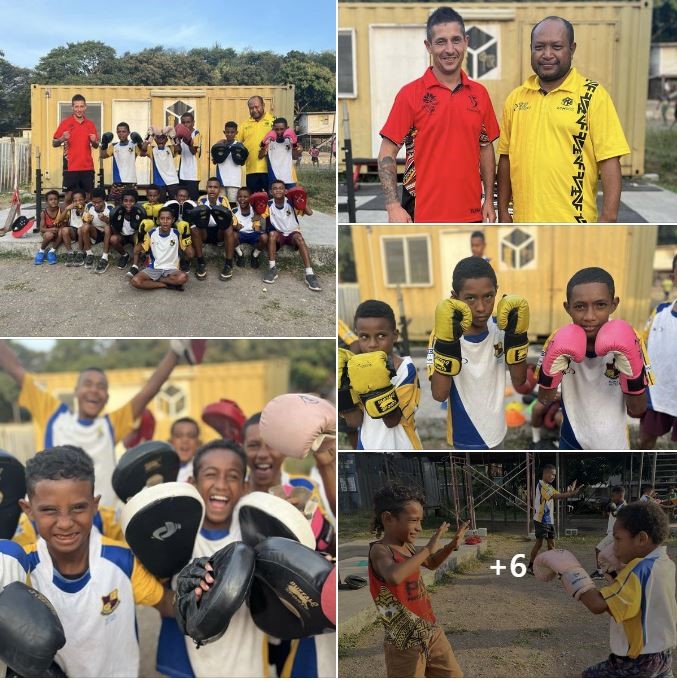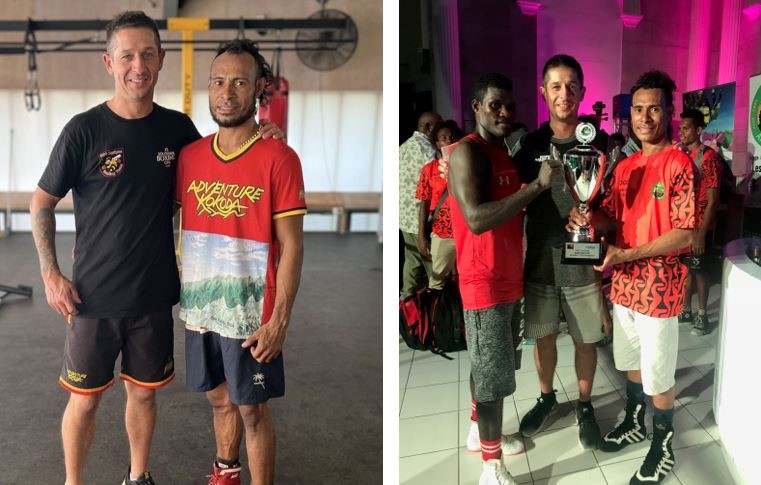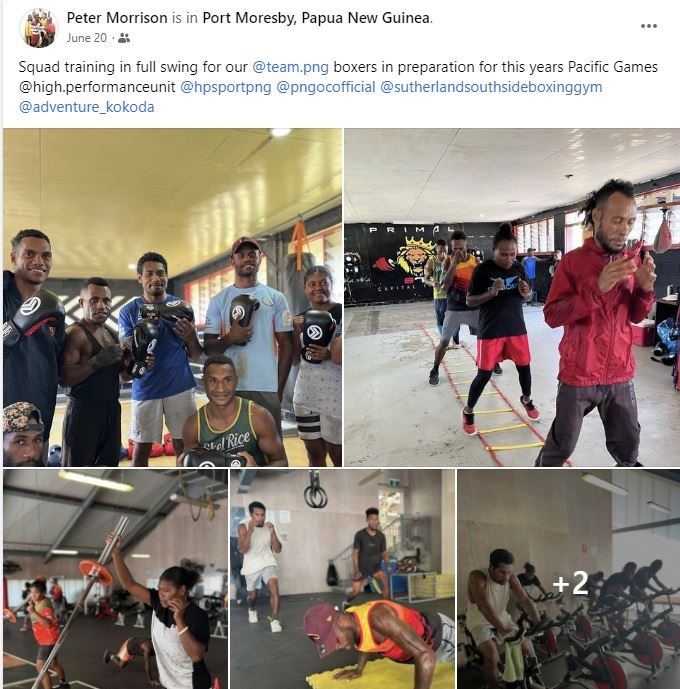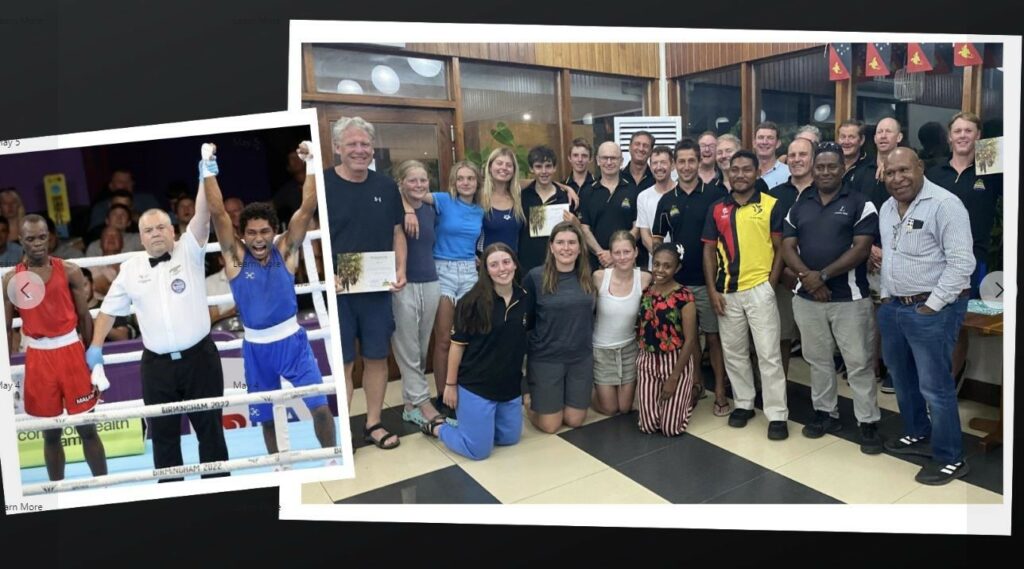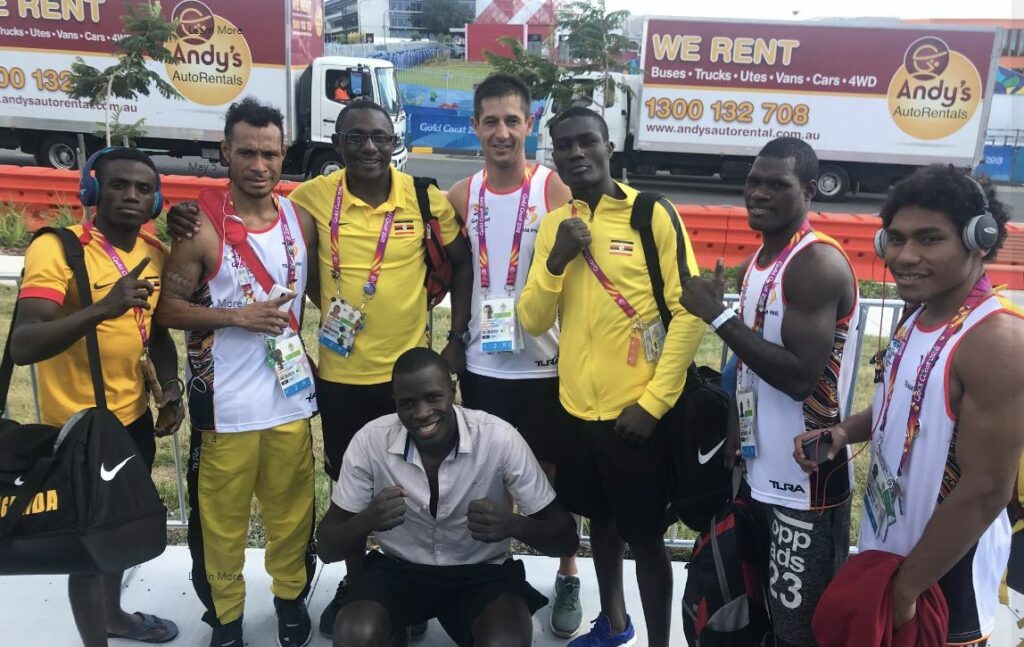 Hubert Tinge is feeling thankful with Thomas Kahai at Momote Airport Manus PNG.
May 3
Lorengau, Papua New Guinea ·
Welcome PETER MORRISON to MANUS and be with me & delivering TECHNICAL OFFICIALS CLINIC to boost Boxing Trainers & Coaches/ Referees & Judges and Boxing as a whole in the NGI 🥊 REGION and PNG.
Bougainville done, MANUS currently on and the last of NIP/ENB & WNB is the last to deliver.
Special thanks to CEO PNGSF ALBERT VERATAU for supporting in bringing him over from Sydney Australia.
GO RURAL, GO GLOBAL is the way to go.
NGI 🥊 TECHNICAL DIRECTOR.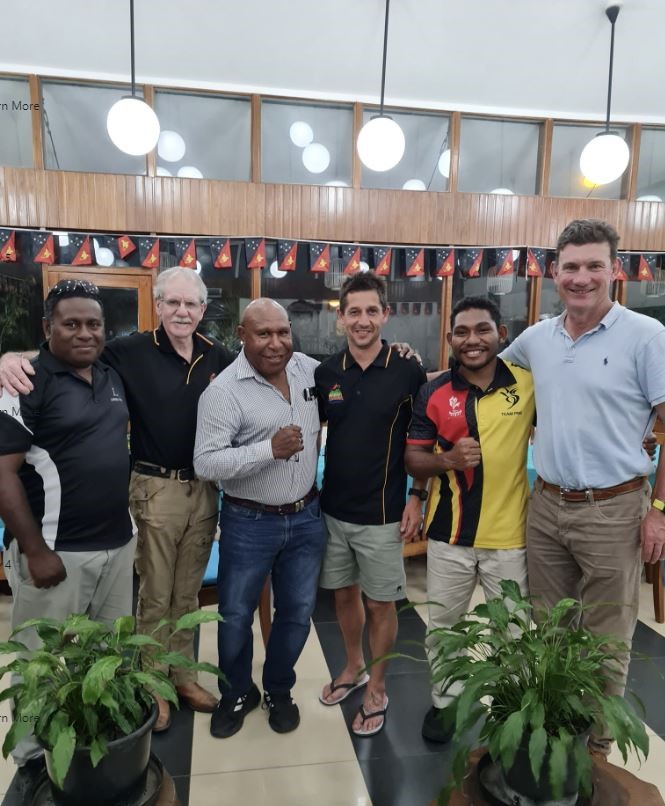 Gideon Hurenge Kendino
9 Oct 2022
Port Moresby, Papua New Guinea ·
Kokoda Track Trekkers from NSW, Australia 🇦🇺 donate to PNG Boxing. Thank you Peter Morrison & the legendary Trekker, Charlie Lynn & Cameron Poolman for donating AUD$10,000 to assist PNG Boxers train in Sydney next year targeting the 2023 Honiara Pacific Games & 2024 Paris Olympics. Png OC ; Tauhiti Nena, Martin Liri; Kazu Temu — at Kokoda Track, PNG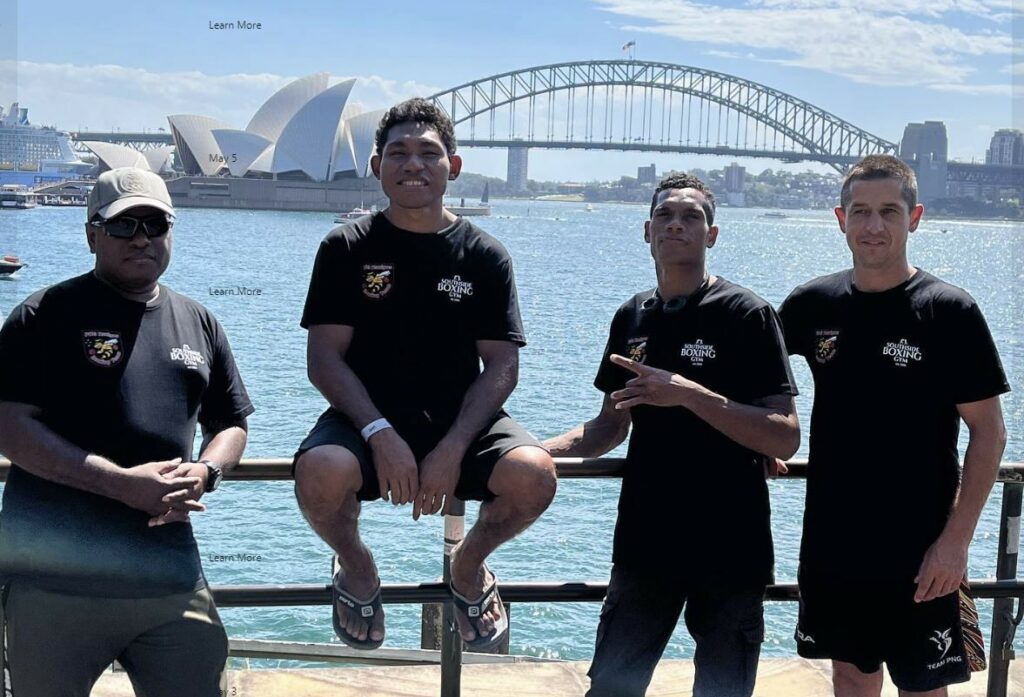 Our @team.png boxers and coaches would like to express our heartfelt gratitude to everyone involved in their trip to Australia. @sutherlandsouthsideboxinggym @boxinggymsouthside for the training space, sparing and support, Mr Kremsis, @sensationalservices, JG building you guys are amazing and your generosity is appreciated more than you can know. Our shirt sponsors who made this happen, we walked away with a gold and a silver 🥇🇵🇬 so thank you for everything @joel.keegan.3 we appreciate your help and allowing us to be part of such a fantastic event, @thirroulbutchersjrlc the boys had an amazing time in our community thanks in no small part to you for allowing them to be involved. @krizmanbillinghurst thanks for your help too mate 🥊🥊🥊. In PNG thanks to PNGBU for your support PNGSF for your belief lately in the boxing programme, we look forward to growing it together and @hpsportpng for your work in preparing PNG's elite @papaucornelius lukim yu @adventure_kokoda @high.performanceunit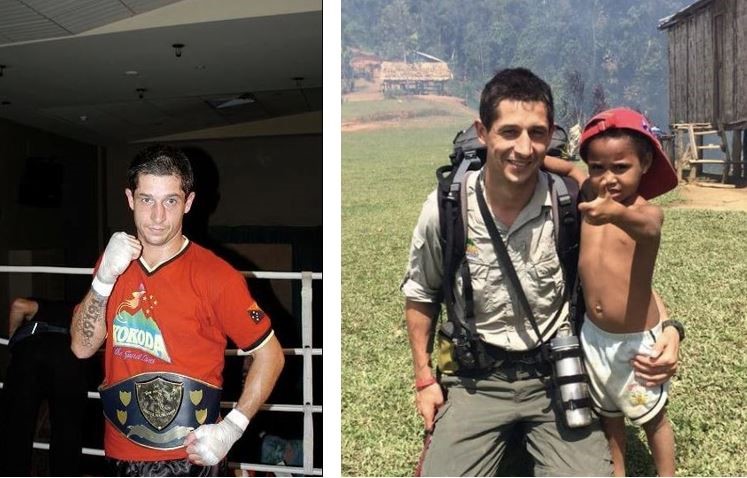 Peter Morrison in the ring as a professional boxer – and on the Trail with the kids he loves as much as his own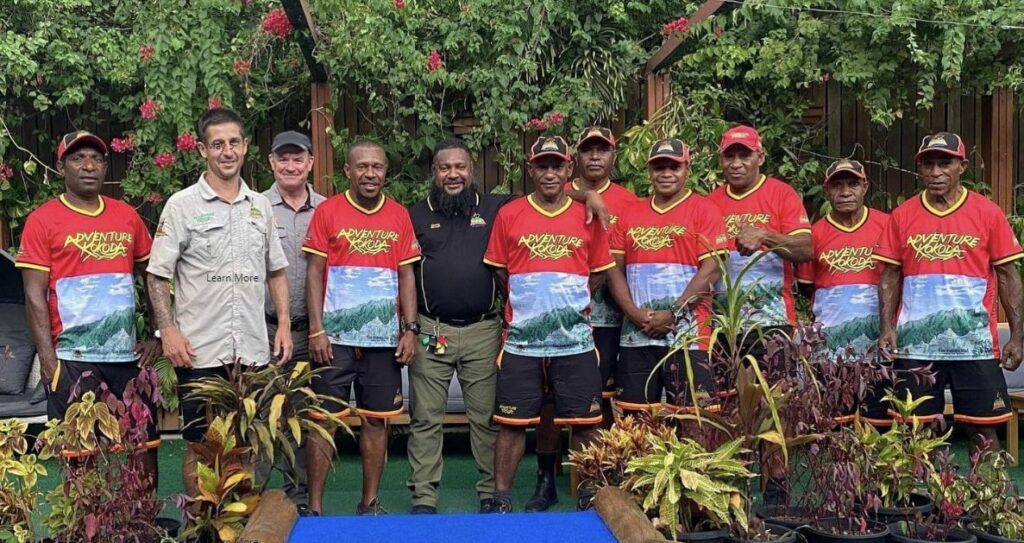 Peter Morrison at the boutique Sanctuary Hotel with his Adventure Kokoda leadership team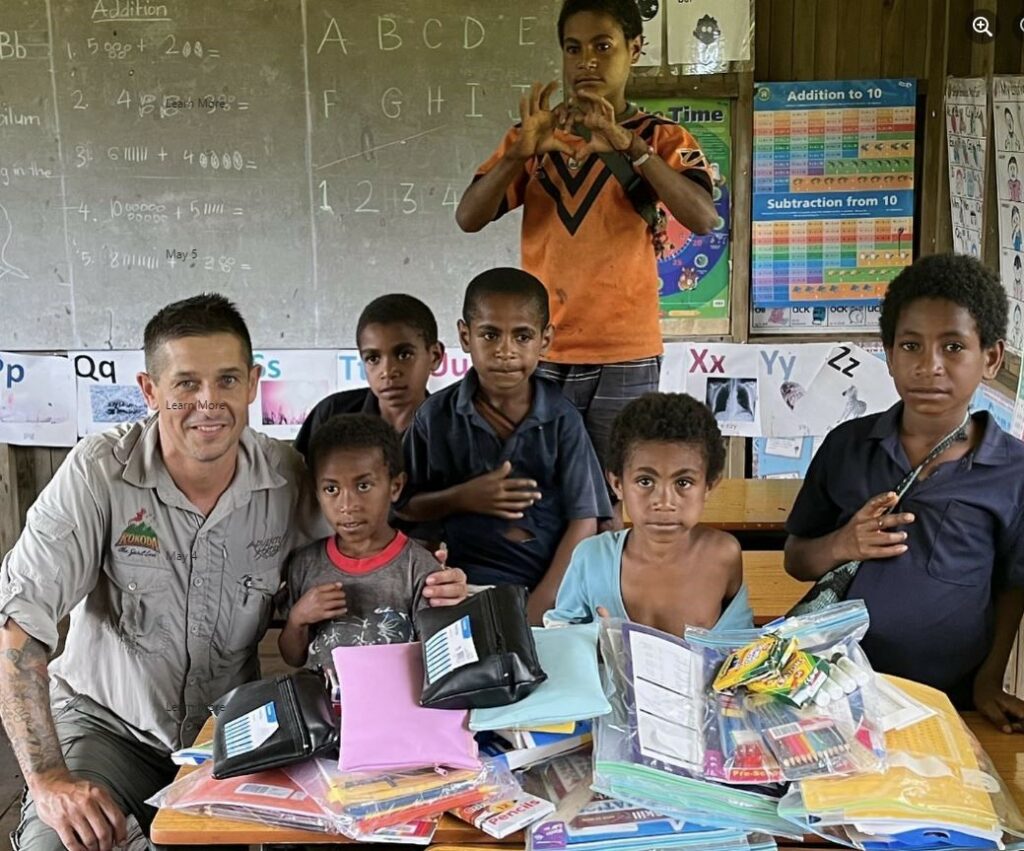 Peter Morrison with school supplies donated to Efogi village elementary school students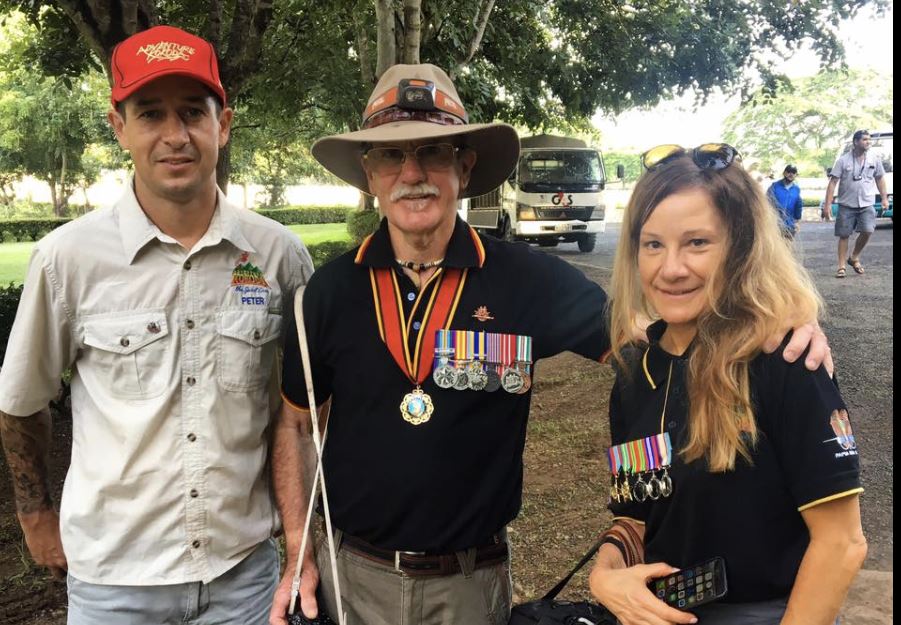 Peter Morrison at the Anzac Day Dawn Service with Charlie Lynn and Adventure Kokoda General Manager, Tracie Watson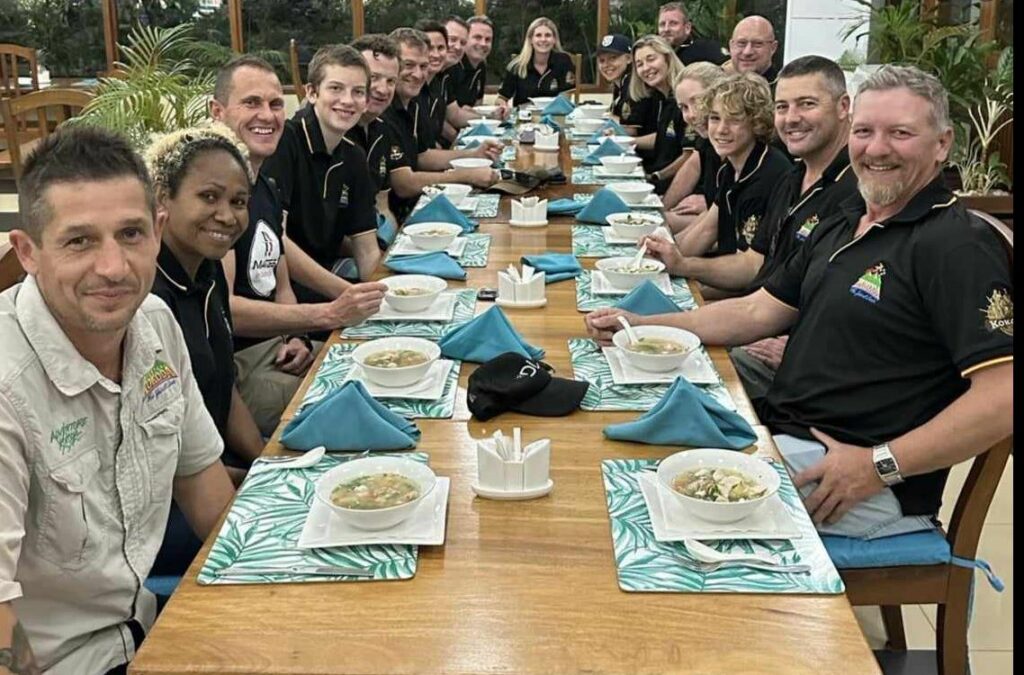 Peter Morrison at the boutique Sanctuary Hotel in Port Moresby with his next group of trekkers from GJ Gardners Home Builders departing tomorrow morning – how lucky are they to have Pete as their leader? Good luck team.