It has been three weeks since the release of Roses At Eora Creek and Adventure Kokoda are very pleased with the overwhelming response and positive feedback received.

Adventure Kokoda caught up with our collaborating author, Rashmii Bell, to have a brief chat about her process creating Roses At Eora Creek, and the wide reach the book has had since release.
ADVENTURE KOKODA:
Now that Roses At Eora Creek has been released, can you take us back to the beginning and tell us how your idea for the book came about?
RASHMII BELL:
This book project began a few months after I came off the Trail with Adventure Kokoda in August 2018. As a writer, I went on the Trail already knowing and prepared that I would be documenting my experience in some way. So when I returned home, I started by writing what was then published online as a seven-part series for the adult-reader audience.

It was when I was nearing the end of writing that series that I approached the Adventure Kokoda team with a few rough ideas I had about translating that content, and adding a few of the photos I had taken to create an illustrated Young Readers book. I have three young children of my own, and having trekked with a Kokoda Youth Leadership Challenge (KYLC) group, being able to share and connect with young people through writing about my experience became important to me.
ADVENTURE KOKODA:
Roses At Eora Creek gives the reader a glimpse of what trekking the Trail is like. How would you summarise your experience, and how have you put that into a book for Young Readers?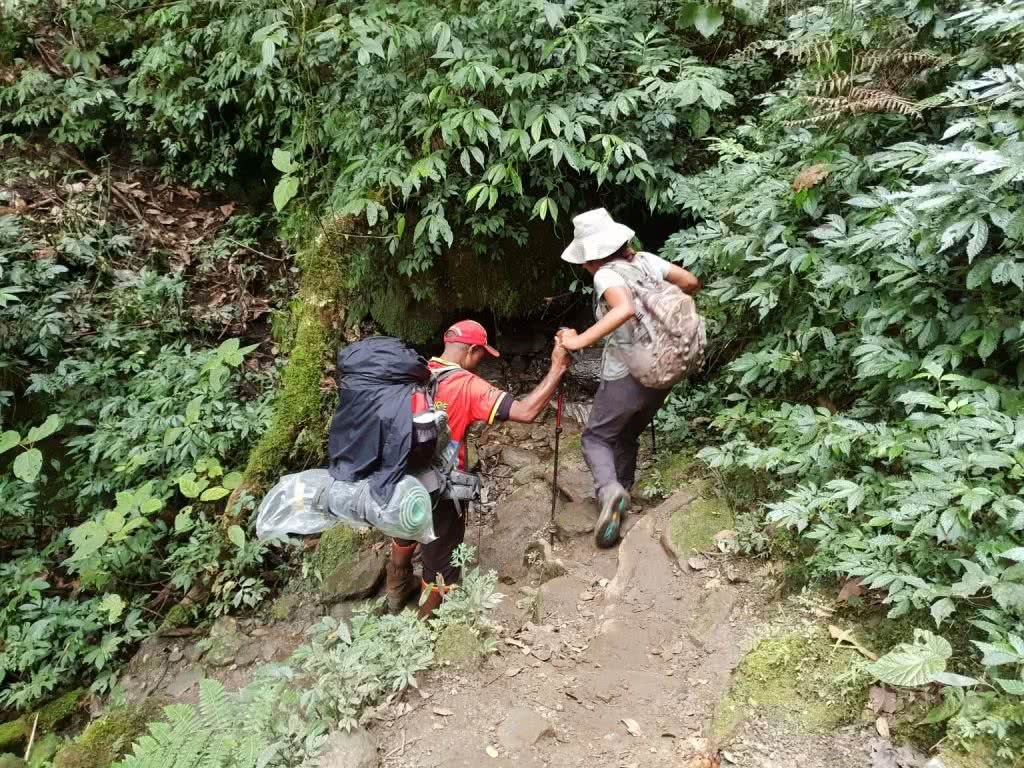 RASHMII BELL:
It sounds cliché but the truth for me is that Kokoda Trail has changed me. The physical challenge is definitely a major aspect of the trek, and when preparing, seemed to be the focus of what I came across a lot through other trekkers accounts, vlogs, Instagram posts and so on. But the mental and emotional rollercoaster is what I wasn't well prepared for, but something I quickly came to manage through the mateship of my KYLC trek mates, speaking openly with and supported by PNG Guide and Carriers (Porters), my Trek Leader and of course my Personal Carrier who I spent a lot of time.

So in creating Roses At Eora Creek, I've tried to convey to the Young Reader my observations, reflections and suggestions for solutions for the issues I encountered during my time on the Trail.

Complimented by the beautiful illustrations by Bojana Simic and the fantastic work by publisher Glenn Armstrong, I hope all Young Readers are inspired to participate in contributing to ethical and sustainable trek tourism of the Trail.
ADVENTURE KOKODA:
You trekked with a group from our Kokoda Youth Leadership Challenge (KYLC) program, how did that influence your writing?
RASHMII BELL:
The first thing I'll say (and I know it is something my Trek Leader Charlie Lynn is really passionate about!) is how much I would love to see PNG supporting young Papua New Guineans participate in this program. I trekked with 16 (male and female) young Australians who for their majority, was their first time to visit PNG. They were respectful, caring, inquisitive about Papua New Guineans living along the Trail, and at times overwhelmed and managing their own emotions about the trek's wartime history of the Kokoda Campaign.

What I learnt from this is how important the pilgrimage of Kokoda is important not only for Australians but for Papua New Guineans too, and how ethical and sustainable practice within this tourism activity is crucial for the long term.

Being Papua New Guinean, having trekked the Trail and reflecting on my experience, I've taken the opportunity to encourage all young people (whether preparing to trek , having just completed, or for general interest) to also consider and act on the issues that make up sustainable practice within Trail tourism.

How the Papua new Guinean Guides and Carriers (Porters) are treated as professionals and employees is a long-standing significant of the many issues needing industry reform, and I believe all trekkers especially young people have an important role in leading this process.
ADVENTURE KOKODA:
Can you tell us about reaction and responses you have received from readers since? What aims and hopes do you have for Roses At Eora Creek?
RASHMII BELL:
With tremendous support from the Adventure Kokoda community, news about the book has circulated far and wide.

It's been fantastic seeing the positive feedback from past trekkers, those planning upcoming treks and readers with an interest in Kokoda Trail.

Several readers have posted or privately sent photos of their young readers with their copies of the book – and that's been really exciting to see.

Other highlights have been our first School order from Papua New Guinea, and in speaking to their contact, I understand the book will be used by Grade 7 and 8 students in their unit learning about Kokoda.

Also, just the other day an academic from an Australian University shared on social media photos of her copies of the book and intention to include the book in her teaching to a class at the University of Papua New Guinea.

Along with the Adventure Kokoda team, I am really pleased with the initial feedback as it signals this book format is engaging young readers with the important issues at the heart of Roses At Eora Creek. I'd certainly encourage schools in Australia and Papua New Guinea to place orders, and to support inclusivity of all young readers, we invite private organisations and the corporate sector to facilitate book donations.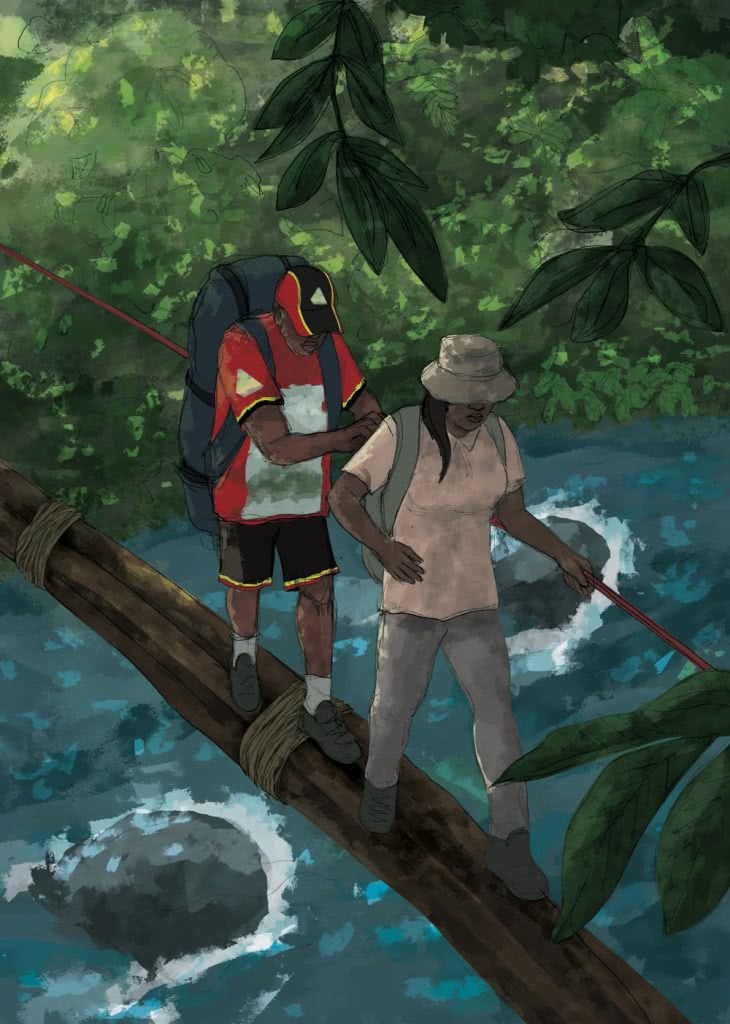 With book orders placed from throughout Australia, we were also excited to receive and deliver our first school order from Papua New Guinea. Copies are also on their way to Fiji, New Zealand and New York as we look forward to widening the ongoing discussion as we work towards ethical and sustainable wartime trek tourism of Kokoda Trail.
Adventure Kokoda and Rashmii Bell would like to thank everyone for their overwhelming support, and readers who have purchased copies of our book.