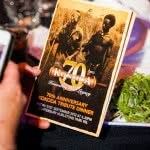 Our Kokoda Reunion Dinners offer a chance for our trek groups to get together and re-kindle the mateships established on the trail. They also offer an opportunity for us to salute our dwindling number of Kokoda veterans and to raise some funds to assist our philanthropic endeavours in Papua New Guinea.
Our next dinner, the 5th annual 'Salute to the 39 will be hosted by Gary Blackwood MP at Parliament House in Melbourne on Friday, 28th March at 6.30 PM. This is our 5th annual dinner in the magnificent Queens Room at Parliament House.
The cost is $165 per person for a sumptious 3-course meal with beer and wine. We can book tables of 10 for trek groups as required.
Gary and intrepid trekker, Bernie Rowell, have hosted a number of these functions where we try to ensure there is a Kokoda veteran at each table.
You can book online by clicking here: http://www.kokodatreks.com/events/index.cfm
or send a cheque payable to the 'Kokoda Education Fund' to:
Gary Blackwood MP
3/24 Mason Street
Warragul Vic 3820
03 5623 1960
gary.blackwood@parliament.vic.gov.au
Our past dinners at Parliament House in Port Moresby, Sydney and the Cantebury-Hurlstone Park RSL Club have raised funds which have supported our market gardens at the Sogeri National High School, Iaowari High School and seven villages on the Kokoda plateau. We have built a Community Centre at Abuari village and will be extending our agricultural projects to Kokoda in 2014. We have also supported all villages along the Kokoda Trail with educational and health supplies.
We are proud of the fact that our trekkers are aware of the fact that it is not the size of the footprint they make during their trek that is important – that it is the size of the footprint they leave behind.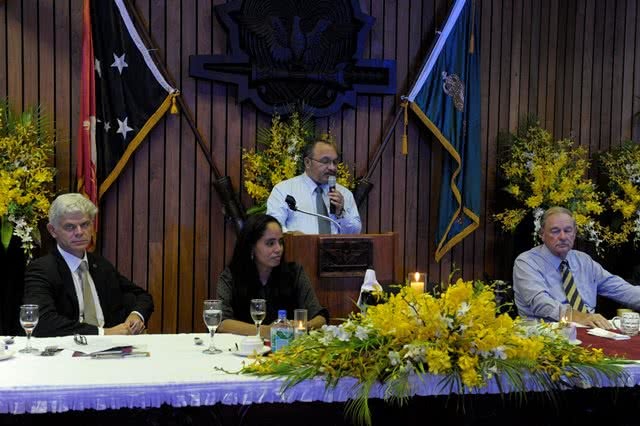 Prime Minister Peter O'Neill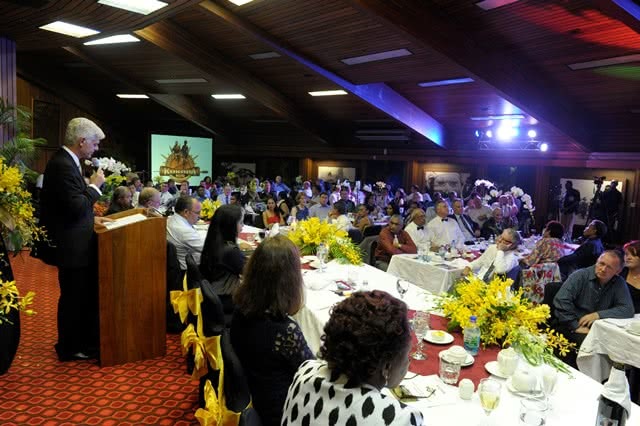 Australian High Commissioner, Ian Kemish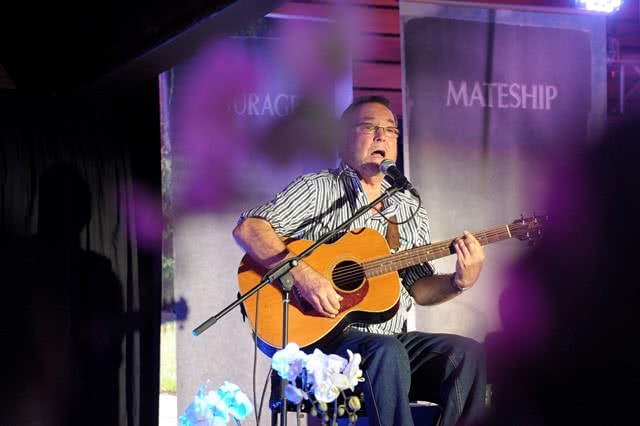 John Williamson at the PNG Network Kokoda Dinner hosted by Air Niugini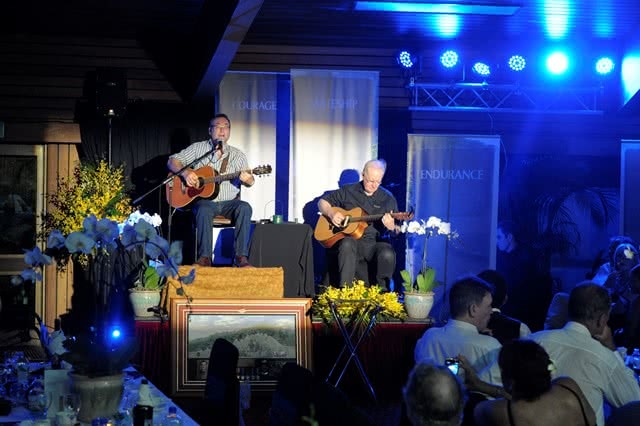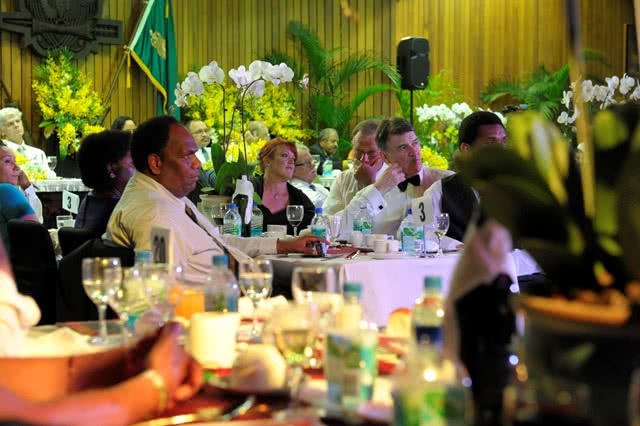 PNG guests enjoying John Williamson's performance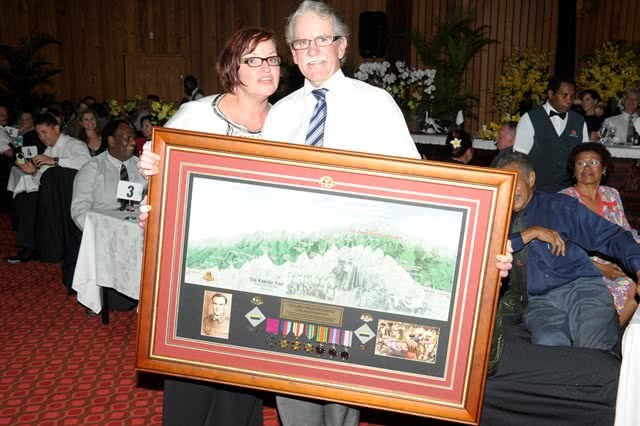 Auction of Pte Bruce Kingsbury Kokoda Map fetched $35,000 for Network Kokoda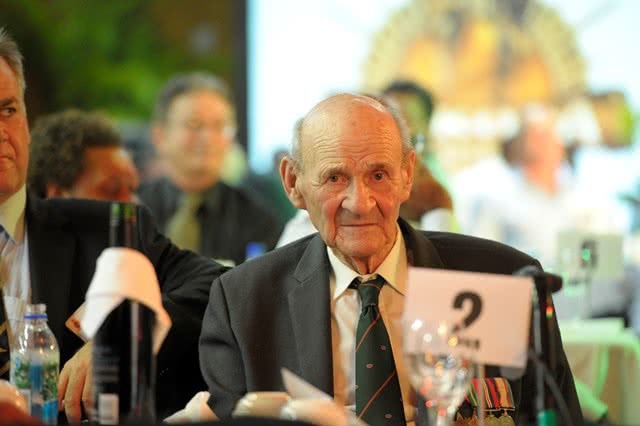 Kokoda veteran, Jim Stillman, enjoying the evening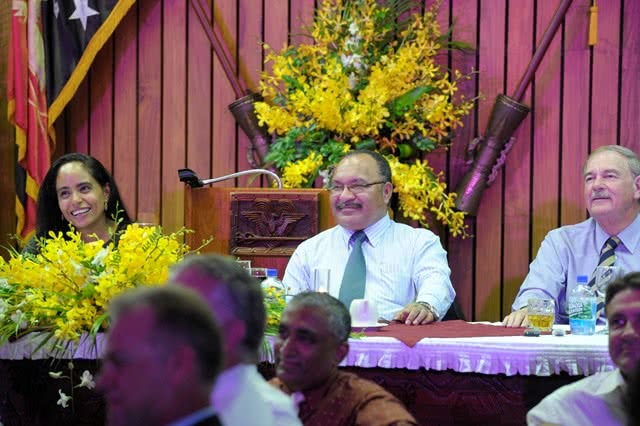 PNG's First Lady, Lynda Babao-O'Neill, Prime Minister Peter O'Neill and Air Niugini Chairman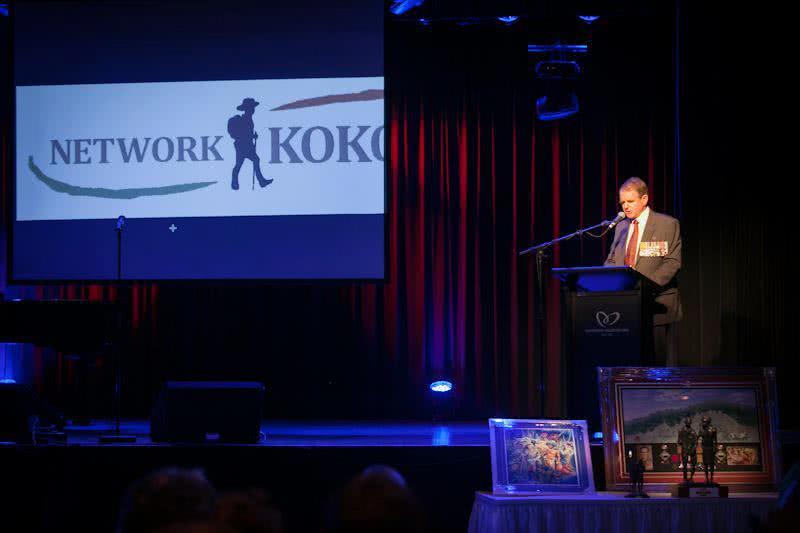 Network Kokoda Chairman, Brigadier Phil McNamara welcoming guests to our Sydney Reunion Dinner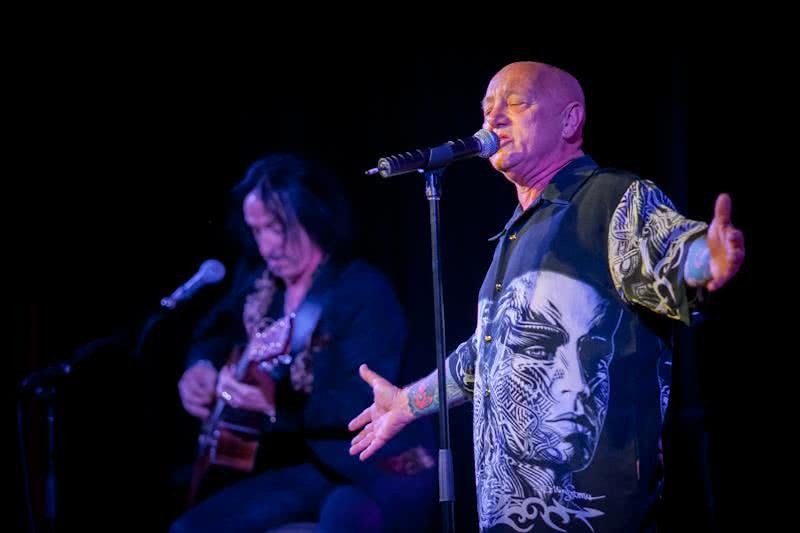 Angry Anderson performing at our Sydney Reunion Dinner at the Cantebury-Hurlstone Park RSL Club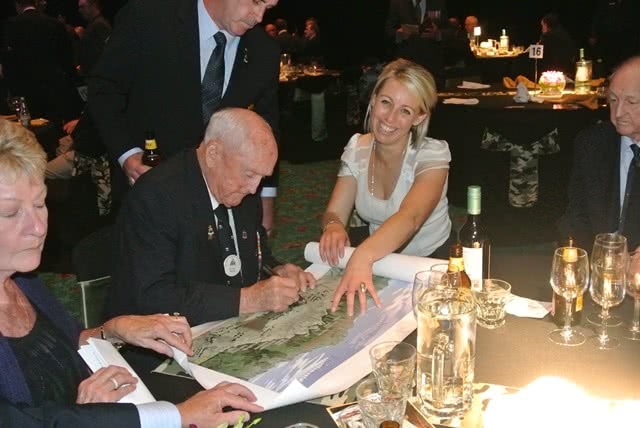 Event organiser and Kokoda trekker, Zoe Blanusa, organising Kokoda Map signatures for auction.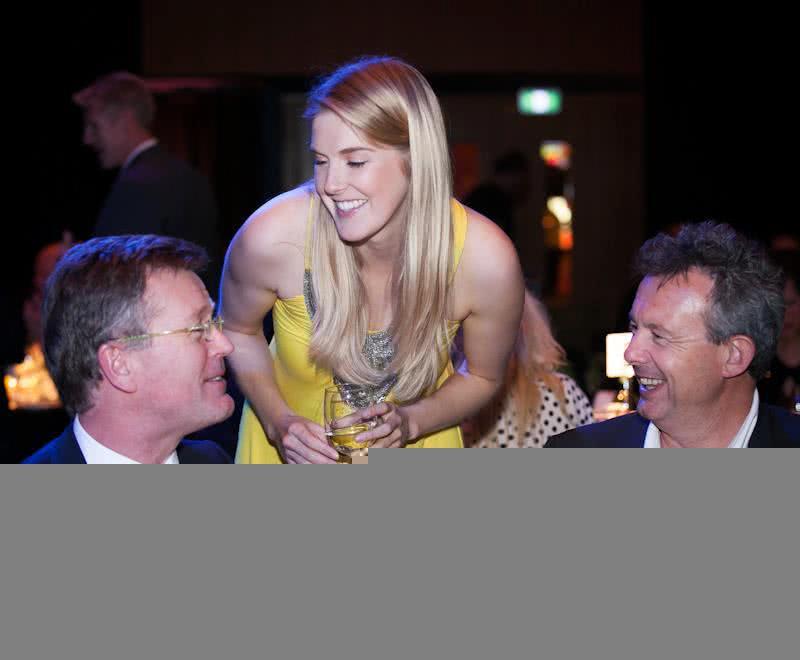 Former Miss World Australia, Network Kokoda Board Member, Kokoda Trekker and MC, Caroline Pemberton with fellow trekkers, Tom Hayward and Chris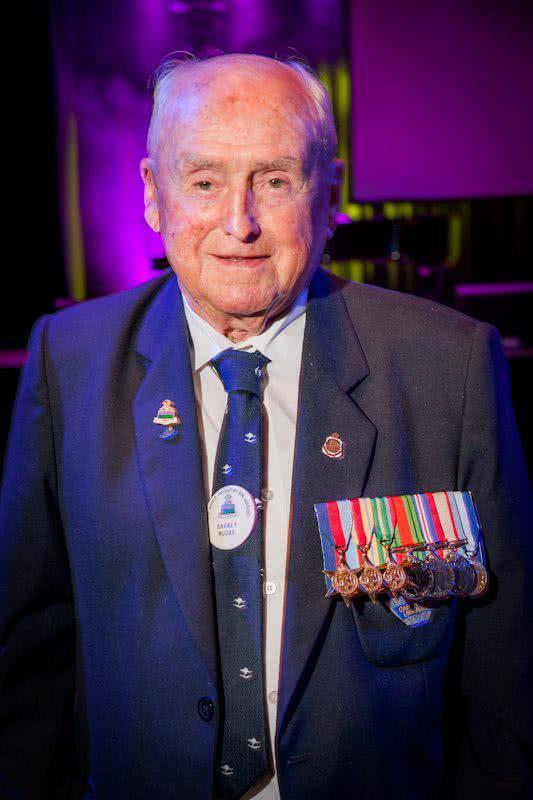 Kokoda veteran, 93 year old Barney Moore, enjoying the dinner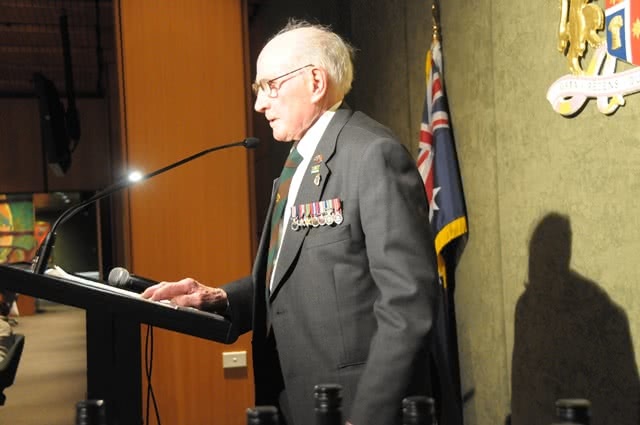 Kokoda veteran, Sergeant Bed Tongs addressing the Sydney Reunion dinner at Parliament House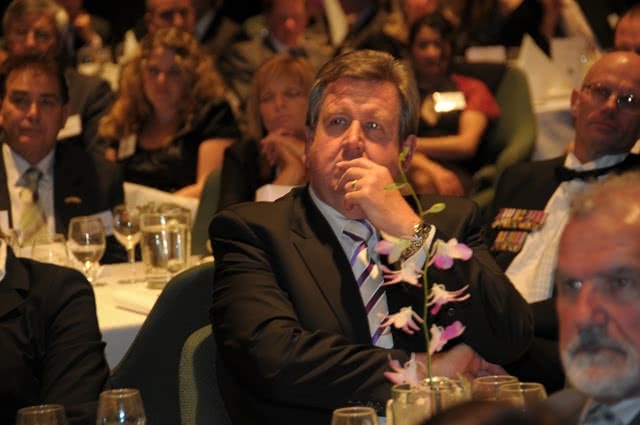 NSW Premier and Kokoda trekker, Barry O'Farrell, at the Sydney Kokoda reunion dinner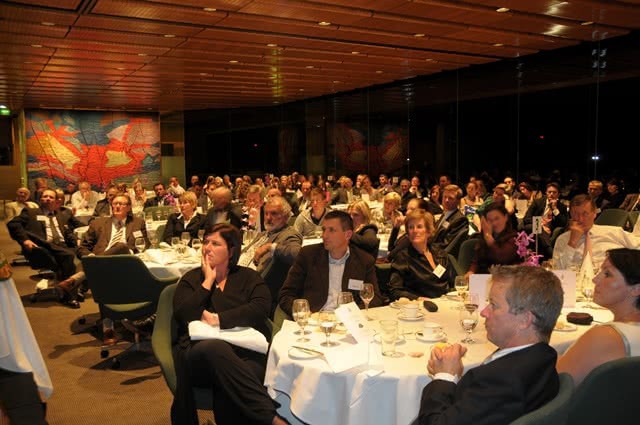 350 Kokoda trekkers our Kokoda Reunion Dinner in Sydney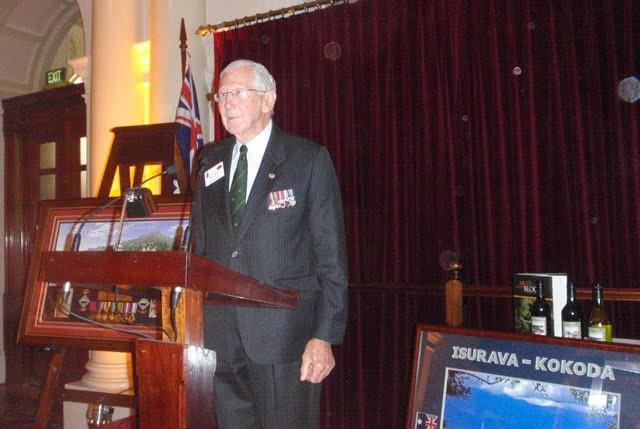 Kokoda veteran, 'Kanga' Moore, addressing our Melbourne 'Salute to the 39th Battalion' dinner at Parliament House in Melbourne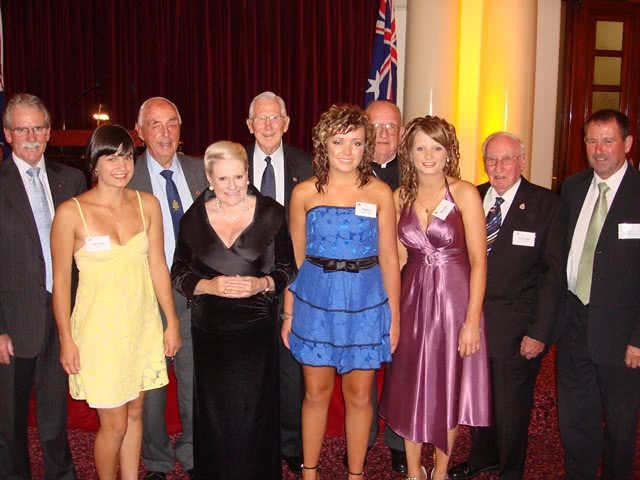 Kokoda trekkers and veterans from the 39th Battalion at Parliament House in Melbourne (Host Gary Blackwood MP on the right)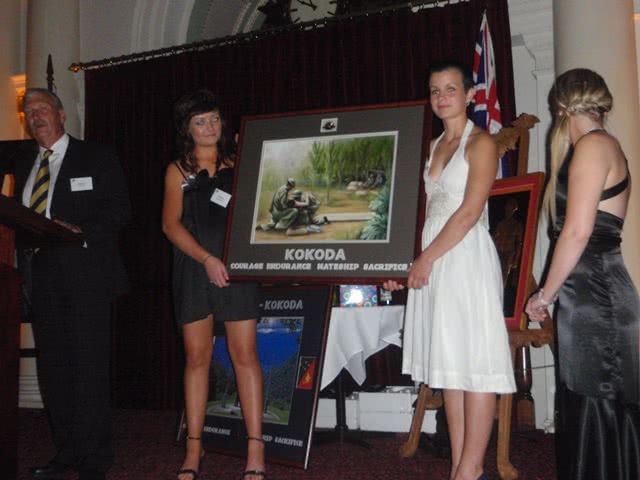 Auctions at the Melbourne dinner for Network Kokoda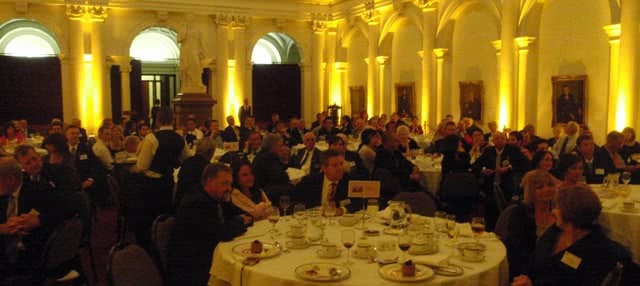 Salute to the 39th trekkers in the Queens Hall, Parliament House, Melbourne