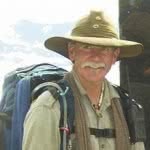 "PNG is one of our three top-priority foreign policy challenges, along with China-US relations and the future of Indonesia. The deep nature of the problems in PNG makes it perhaps the toughest we face. It is the one which probably places the biggest demands directly on Australia, and the only one we face largely alone".
Australian Strategic Policy Institute
Wouldn't it be great if, during the current election campaign, our political leaders took time out from faux debates, shopping centre strolls, kindergarten raids and baby-kissing and and let us know what their plans are to address the challenges our Melanesian neighbours face within our 'arc of instability'.
Wouldn't it be great, if, they were to announce:
The establishment of a 'Minister for Melanesia' with a Department of Melanesian Affairs to focus on our relationship with the island nations in our region.
The introduction of 'Melanesian Studies' into our education system at Primary, Secondary and Tertiary level to provide a deeper understanding of the range and complexities of Melanesian culture.
The introduction of 'Pacific Military History' to encourage young Australians to visit the battlesites that helped forge our identity during World War 11. Build more bridges!
A 'Seasonal Work Plan' that would marry up PNG 'wan tok' communities with Australian 'Wan Tok' farming communities e.g. Koiari with the Mallee; Orokaiva with The Hunter; Sepik with the Barossa; etc. etc. Included in the plan would be a compulsory educational component and a system of saving through remittance.
A 'Melanesian Exchange Program' for public servants in all portfolio areas to assist in changing the culture of poor governance in Melanesia.
Introduction of a 'Melanesian Kiap Scheme' to provide an opportunity for Australian graduates to live in villages and work in selected areas in partnership with PNG graduates for periods of up to two years.
A 'Melanesian Peacekeeping Force' which included provision for long term exchange programs with the Australian Defence Force.
Acceptance of a PNG National Rugby League Team into the Australian Rugby League competition (nothing would do more to unite the various PNG 'wan-tok' cultures than this initiative).

(more…)