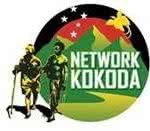 Network Kokoda is proud to announce 20 scholarships for students from Western Sydney University (WSU) to allow them to participate in a 12 day study program at the Iaowari High School on the Sogeri Plateau in Papua New Guinea.
The scholarship program is a collaborative project in partnership with the Hawkesbury Campus of Western Sydney University, Richmond Rotary, Network Kokoda and DFAT. It is being funded by the Australian Government's new Colombo Plan and is the first project of its kind in Papua New Guinea under the plan.
The scholarship provides WSU students from all disciplines with the opportunity to travel to PNG and will showcase and highlight our shared wartime history and the legacy of our veterans.  Students will connect with a diverse group of local organisations including Network Kokoda, Sogeri Community Resource Centre and Iarowari High School and work on local projects aligned to their area of interest and/or discipline for credit. These activities will include:
Australian World War 2 history including a day trek on the Kokoda Trail and an overnight camp on Goldie River
Cultural immersion activities, 'Tok Pisin' language lessons and community development workshops
Site tour of Varirata National Park for bird watching and war monuments
Week long internship/project with local partners: Sogeri Community Resource Centre, Iarowari High School and Network Kokoda
This new partnership is the culmination of a long association between Network Kokoda and Iaowari High School.
Our association with the school started with a chance meeting with a group of female teachers at the school in early 2010.  They had all studied agriculture but the subject was not taught at the school because they could not secure their gardens and their produce 'kept going missing' soon after the seedlings had matured. (more…)