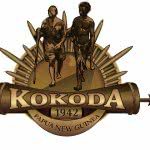 There is no more memorable way to commemorate the sacrifice of our veterans than by linking a trek across the Kokoda Trail with the official ANZAC Dawn Service in Port Moresby.
Bomana War Cemetery is the largest in the Pacific with 3779 graves. The cemetery lies in a serene tropical garden 19 kilometres north of Port Moresby off Pilgrims' Way. The cemetery was begun by the army in 1942 and formally dedicated by the Governor-General of Australia, Field Marshall Sir William Slim, on 19 October 1953. Those who died fighting in Papua and Bougainville are buried here.  The official ANZAC Day Service is attended by veterans and dignitaries from across the Pacific.  The Australian Defence Force provides the Catafalque Party at the Cross of Sacrifice and Papuan soldiers form a Guard of Honour. The service includes a martial band and the angelic voices of a local school choir.
The solemn silence of the pre-dawn is a time for quiet reflection on your trekking experience.  The first glint of light on the endless rows of polished marble headstones is a humbling reminder of the price of freedom and the sacrifice involved to secure it.  The candle-lit faces of more than a thousand Anzac pilgrims bow in silence as an army bugler sounds Reveille. A lone bagpiper then moves among the headstones  to the haunting tune of Flowers in the Forest which bids farewell to the dead.
Our ANZAC treks follow the original wartime trail and include authentic historical briefings at all battlesites and other significant areas. They also include a moving battlefield Dawn Service at the Isurava War Memorial and a Remembrance Service at the 21st Brigade Headquarters position on Brigade Hill.
At Bomana the Cross of Sacrifice, the Memorial to the Missing and the Stone of Remembrance are built of a particularly beautiful golden-coloured sandstone.  The graves are marked with polished marble headstones and dressed in uniform rows on sloping lawns between the Stone of Remembrance and the Cross of Sacrifice.
On a rise at the rear of the cemetery is the Port Moresby Memorial to the Missing which consists of a rotunda of cylindrical pillars enclosing a circle of square pillars with bronze panels engraved with the names of 703 Australians as well as Papua and New Guinea local forces listed as missing-in-action. The names of the battlefields on which the men died are carved on the entablature above the pillars. In the centre is a topograph with a bronze compass showing the direction of the distant New Guinea battlefields. [Read more…]