A KTA Strategic Plan: 2012-2015 was developed by Australian environmental officials in the seclusion of their Kokoda Track Authority (KTA) offices in Port Moresby in 2011.

The plan was put together without any consultation with military history specialists or local village communities.

As a result not a single one of the 5 strategies or 33 objectives was achieved!

It has since been quietly shelved and there has been no attempt to develop a replacement plan since it expired in 2015.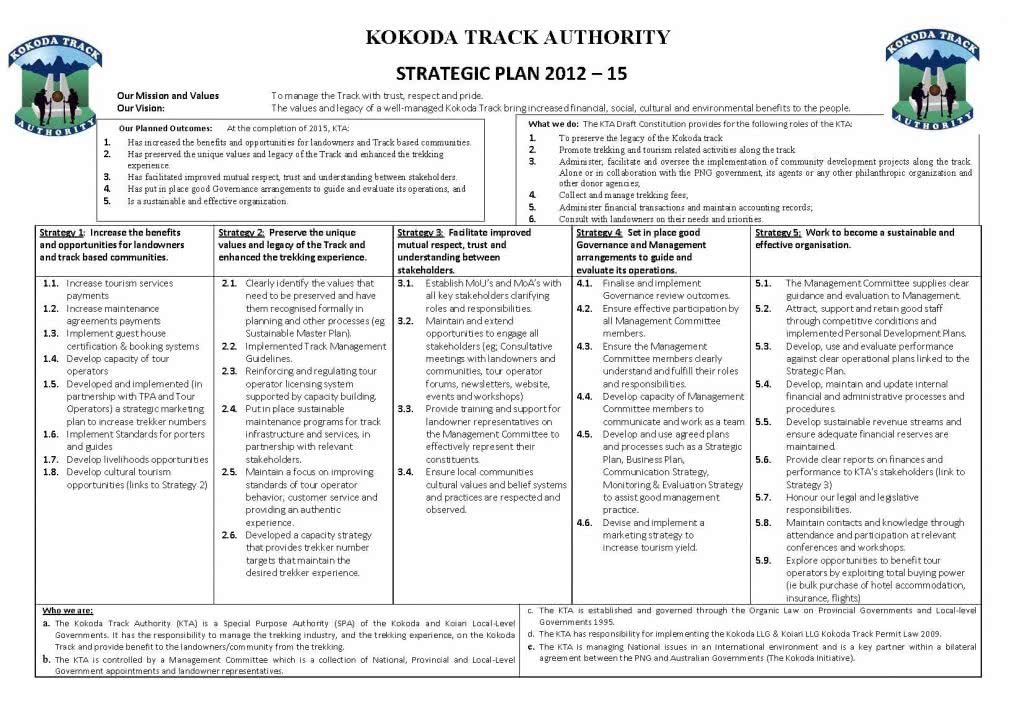 (more…)