We are proud to support a Kokoda Day initiative to bring 'Roses At Eora Creek' to the children along the Kokoda Trail and surrounding communities on 3 November – the 78th anniversary of the day they raised the Australian flag on the Kokoda plateau.
Kokoda trekkers, Ex-Service Organisations and companies are invited to purchase copies of 'Roses at Eora Creek' for us to deliver to young village students along the Kokoda Trail and surrounding communities – our goal is to deliver at least 500 books.
Every copy of Roses At Eora Creek purchased will have the respective donors name and State/Country location recorded inside the front cover. Adventure Kokoda will facilitate the delivery and distribution of the books. Updates will be provided across the Adventure Kokoda website and social media platforms.
'Roses At Eora Creek' Book can be purchased with a donation of $25.00 per copy via the Adventure Kokoda website – CLICK HERE.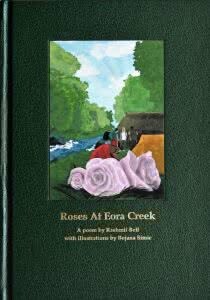 Adventure Kokoda sponsored Ms Rashmii Bell, a PNG writer, across the Kokoda Trail in 2018 as we wanted her to interpret the experience through the eyes of a PNG woman. Since then Rashmii has become a passionate advocate for the welfare of the local guides, carriers and villagers who supported her during her trek.
'Roses at Eora Creek' is an illustrated young readers book in prose poetry – a unique style adopted by Rashmii to tell the story of the bond she developed with her loyal PNG carrier during her trek – a bond experienced by thousands of Australians – young and old – over recent years. It will stand alongside the famous poem, 'Fuzzy-Wuzzy Angels' by Sapper Bert Beros as a timeless source of pride and inspiration for young Papua New Guineans.
Since its release in June 2020 Roses At Eora Creek has engaged a wide audience throughout Australia, Papua New Guinea (including primary school students Port Moresby), readers from Pacific nations including Fiji and New Zealand, and across to the USA.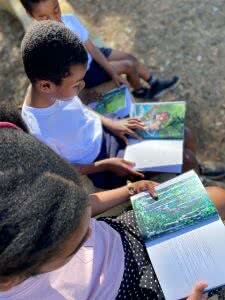 We thank you for your support.