Dear Wayne,
I've been told that you recently accused Adventure Kokoda of trekking into a village at night as part of your submission to the KTA Trek Operators Forum in Port Moresby – apparently you believe this was a 'crossing of the line'.
You're probably right Wayne.
As you know Adventure Kokoda specialises in the military history of the Kokoda campaign – it's all we do. Our feedback indicates that trekkers join us because of our specialist knowledge in strategy, tactics, phases of war and the principles applicable to each phase.
In the mid-60s some of our trek leaders were trained as young officers by veterans who fought in the Kokoda campaign in 1942. They were aware of the old adage that 'the jungle can be your best friend or your worst enemy' and trained us accordingly.
Among our trek leaders is a Sword of Honour recipient from the Royal Military College, Duntroon. Another commanded two Royal Australian Navy battleships – they were both judged 'Ship of the Year' under his command. Two others have served in recent conflicts in Iraq and Afghanistan. This breadth of experience allows us to apply our collective knowledge to our presentations at significant battle-sites along the way and this inevitably leads to lengthy discussion amongst our trekkers which extends the amount of time we spend at some sites.
There are often times when eco-trekking groups such as your company, Getaway Trekking, pass by these sites with little more than a pause while their guide reads a chapter from a book. They then press on to ensure they reach their campsite early in the afternoon.
We aim to arrive well before dark as well however we are sometimes reluctant to end the discussions initiated by our trekkers just to make camp early. It doesn't happen often – but it does happen. A check of our TripAdvisor reviews indicates that such occasions are the highlight of the day for many of our trekkers.
We also cater for those who are unable to maintain the pace of the main group of trekkers. This can happen if somebody is slightly dehydrated, or suffering from nausea as a result of a reaction to their malarial medication or because they did not prepare themselves sufficiently for the physical demands of the trek.
Whenever this happens our trek leader, medic and PNG support crew remain with them to ensure they make it OK.
This has never been an issue for our leaders who have a combined total of 130 years professional army experience with military service in Vietnam, Papua New Guinea, Singapore, Malaysia, Iraq and Afghanistan. As part of their preparation for these assignments they were taught to patrol at night and how to fight at night. One of our leaders was awarded a Military Medal for his courageous leadership during a night ambush against the Viet Cong during the Vietnam War. Another one completed the US Army HALO (High Altitude Low Opening) parachute course with Special Forces at Fort Bragg in North Carolina. This involved tactical night jumps with full equipment (rifle, combat gear, oxygen) from darkened jet aircraft from 7,000 metres at night. Scary stuff Wayne!
I can appreciate your concerns about the darkness that envelops the jungle along the trail each night. However you will find that as you get more experience and get to know the trail better it is not so daunting – particularly if you have an experienced expedition leader; an accurate map; a good head-torch; and guides who live in the villages along the trail as they know every part of section intimately.
I hope this allays the concerns you expressed at the forum and also helps you come to terms with you apprehension about the dark in the jungle.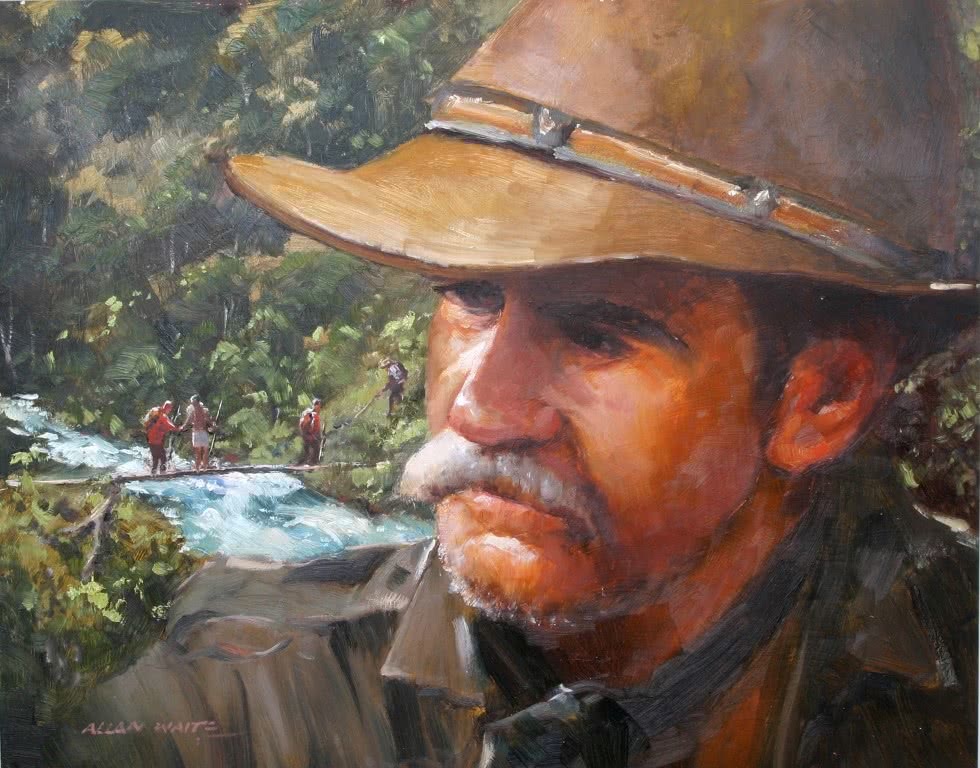 Portrait by Kokoda veteran – and NSW Artist of the Year – Alan Waite:1996Crossing Efoge Creek between wartime village sites at Efogi and Kagi during mapping expedition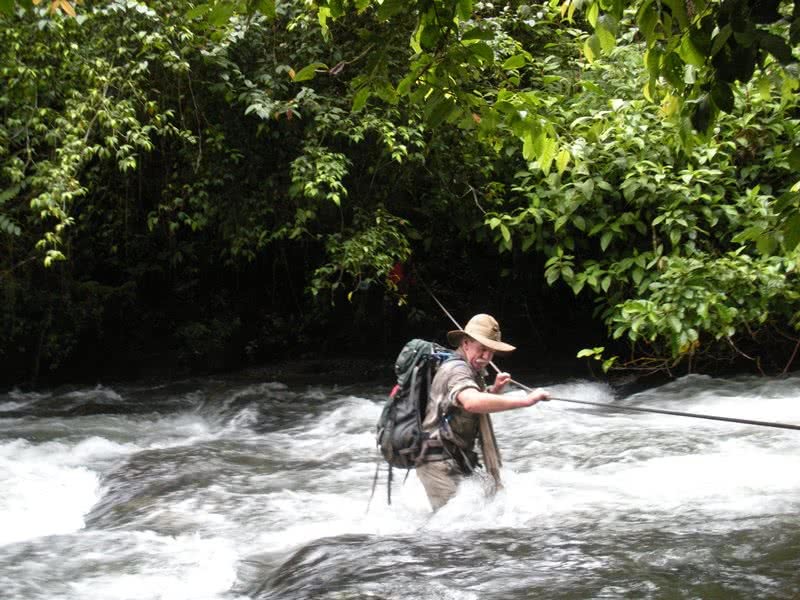 Crossing Efoge Creek between the wartime village sites of Efogi and Kagi during mapping expedition for topographical map of the Kokoda Trail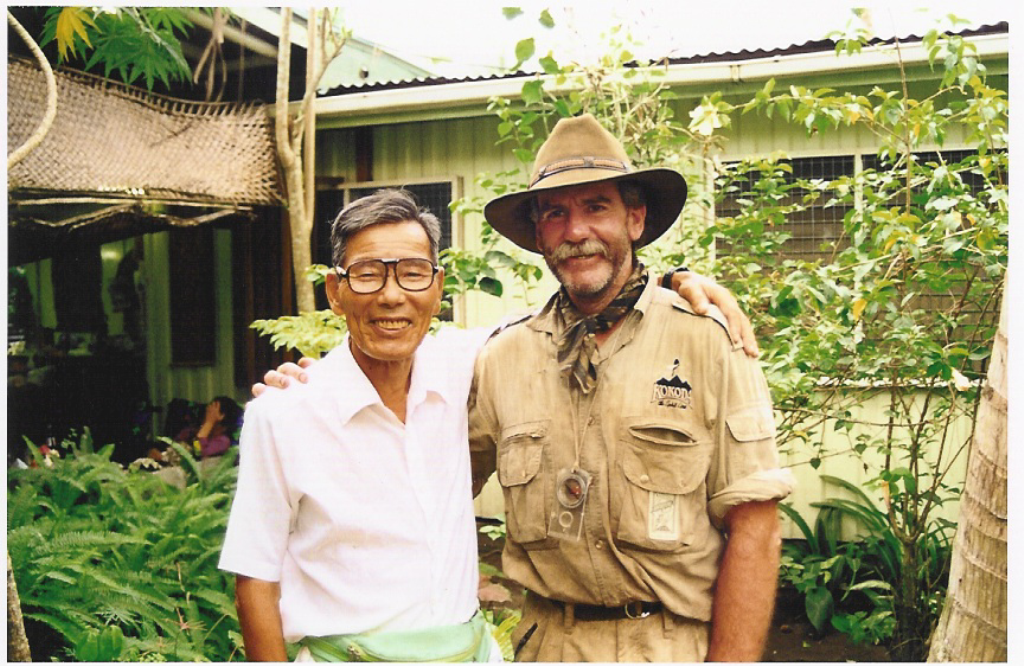 With Corporal Nishimura (Bone Man of Kokoda) Popondetta 1992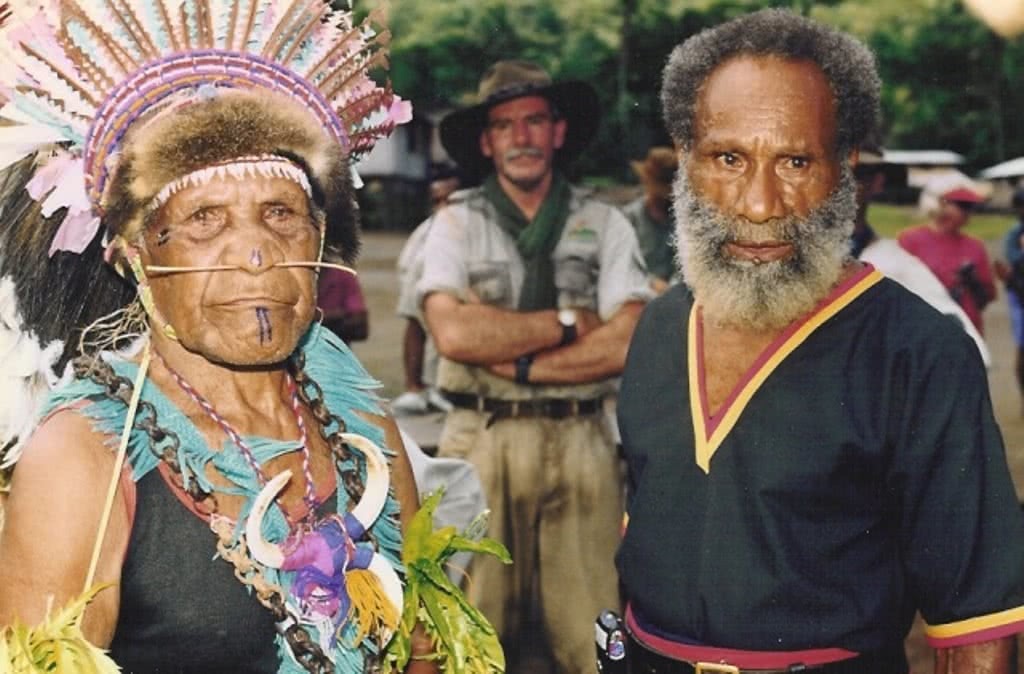 With Faole Bokoi – Menari Village: 1996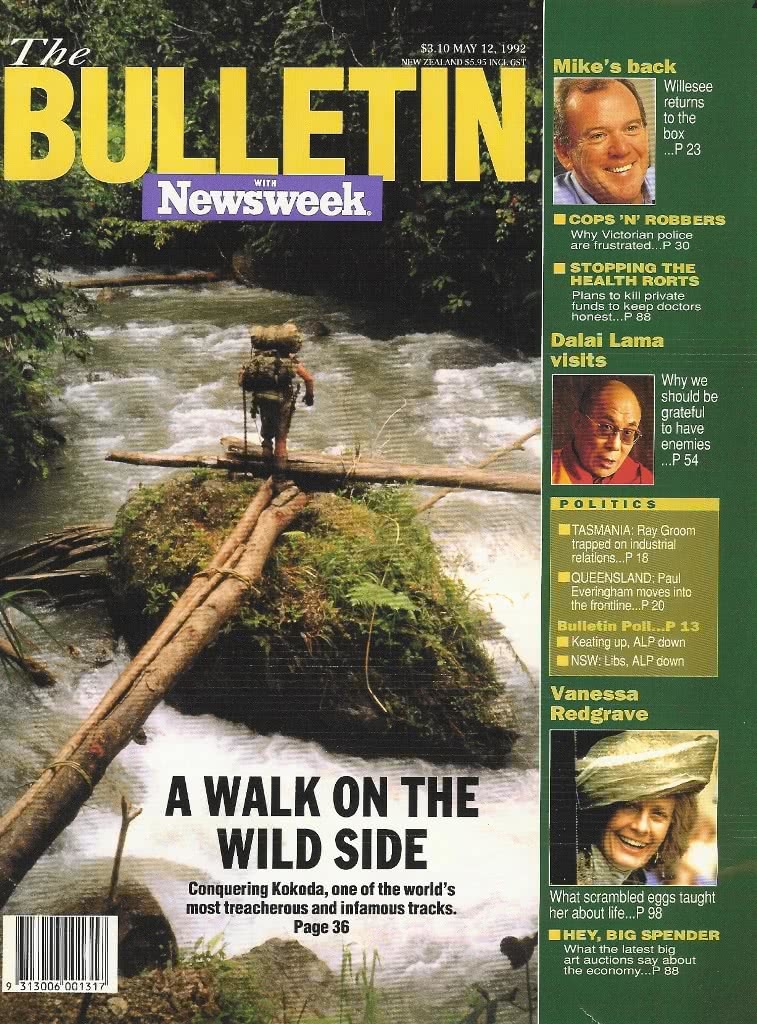 The Bulletin Magazine – 50th Anniversary Trek – 1992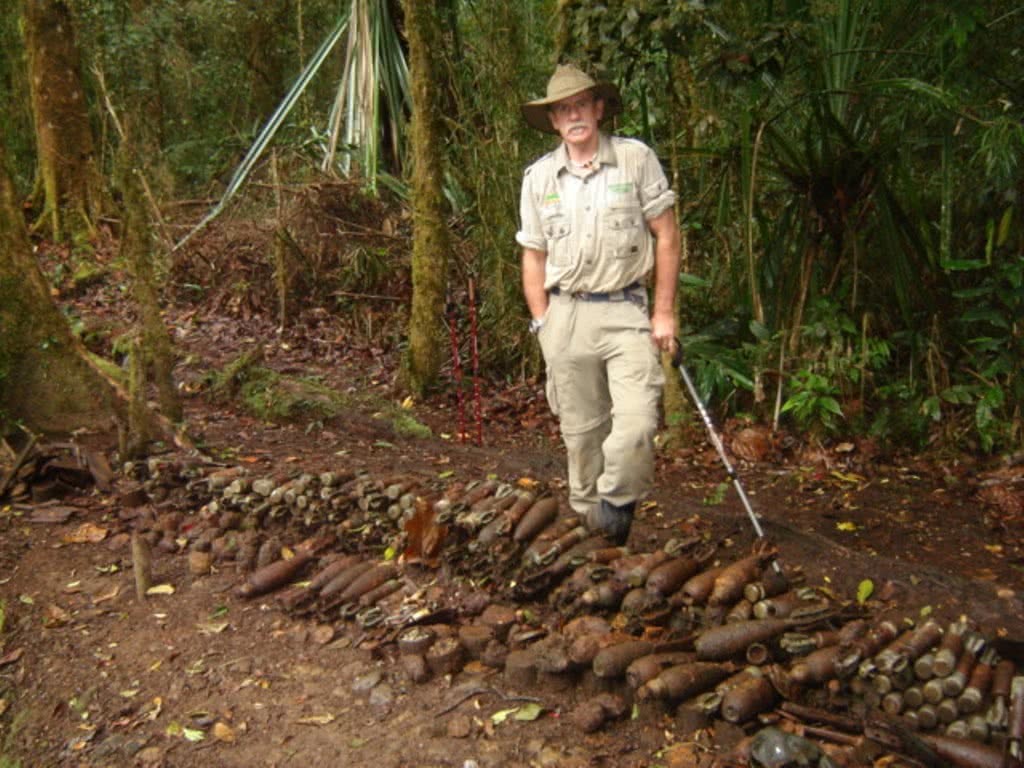 Australian mortar position discovered by Charlie Lynn in 2006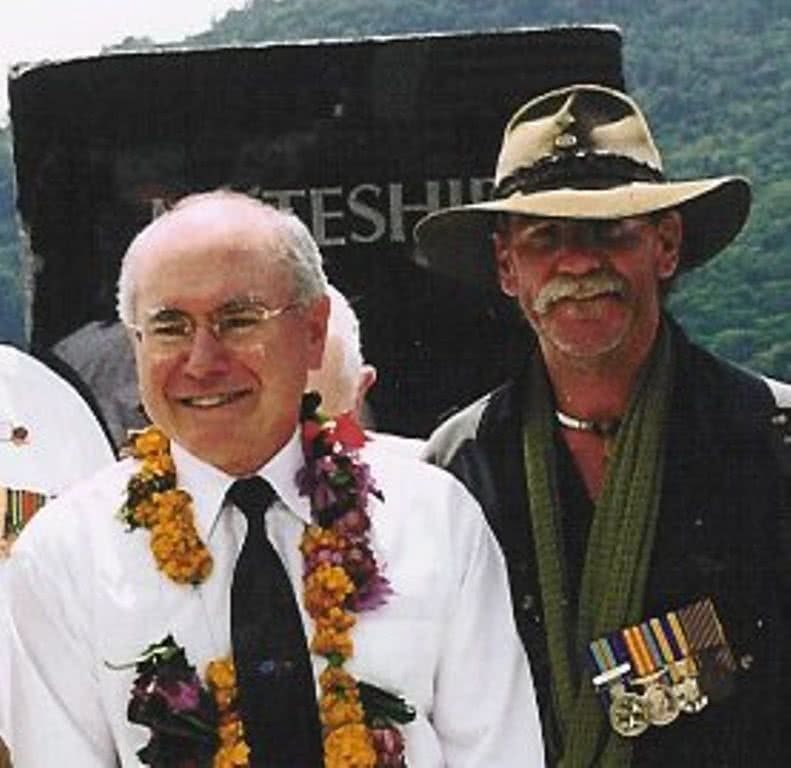 With Prime Minister John Howard at the opening of the Isurava Memorial on the 60th anniversary of the Kokoda campaign in 2002 – the site was rediscovered by Charlie Lynn in 1996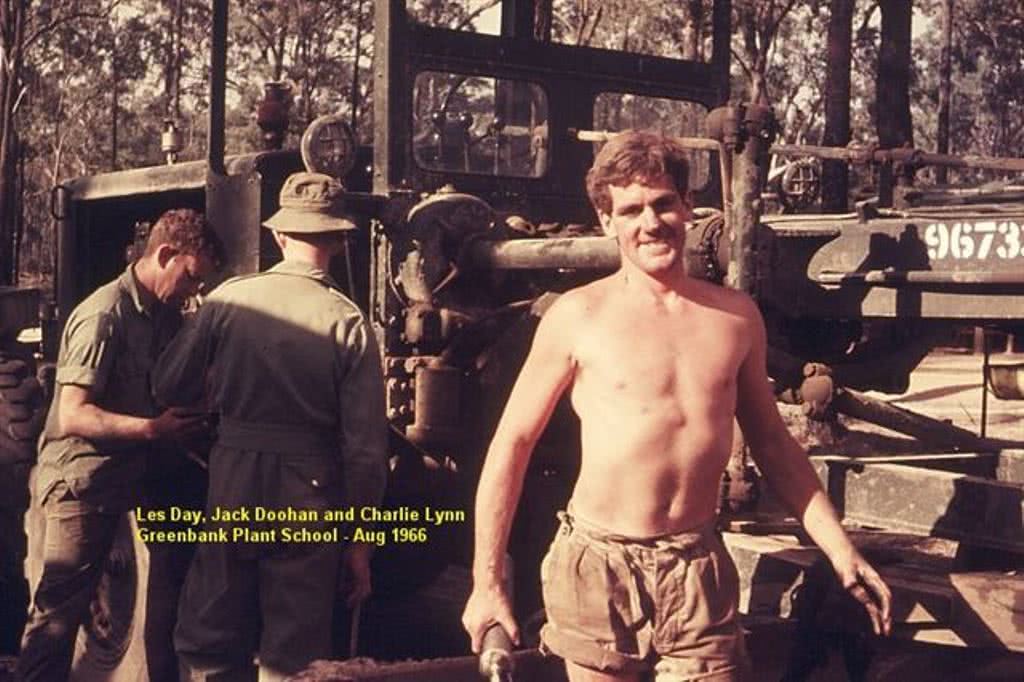 Training as a Plant Operator in preparation for posting to Vietnam with 17 Construction Squadron, Royal Australian Engineers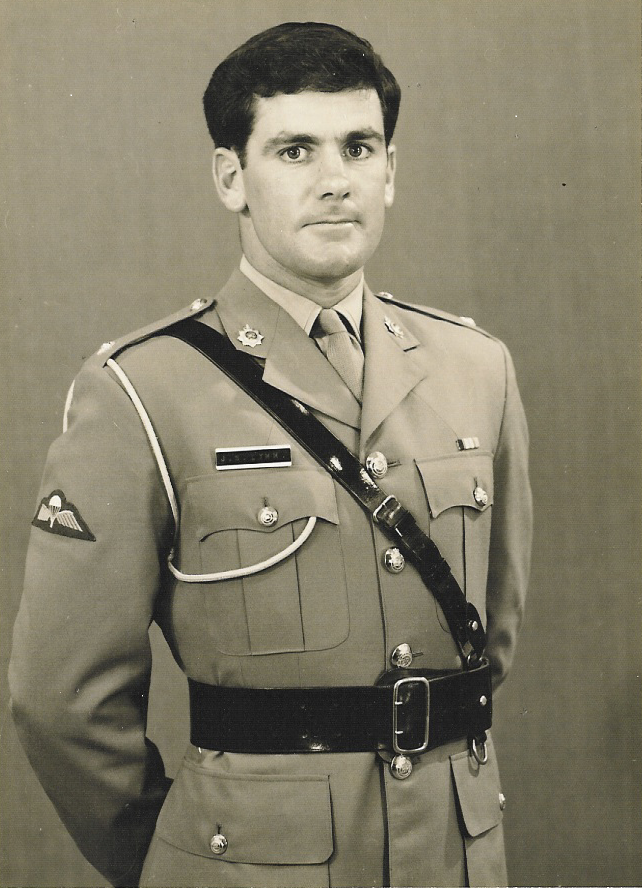 Graduation as a 2nd Lieutenant: 1968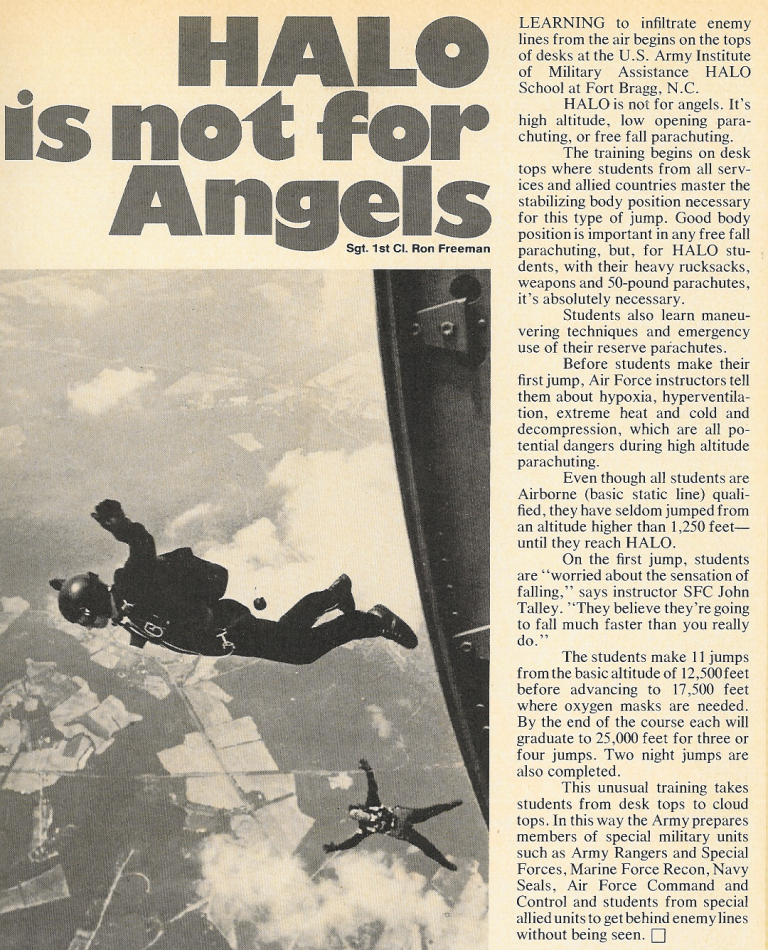 US Army Military Freefall (HALO) Program – Fort Bragg, North Carolina: 1978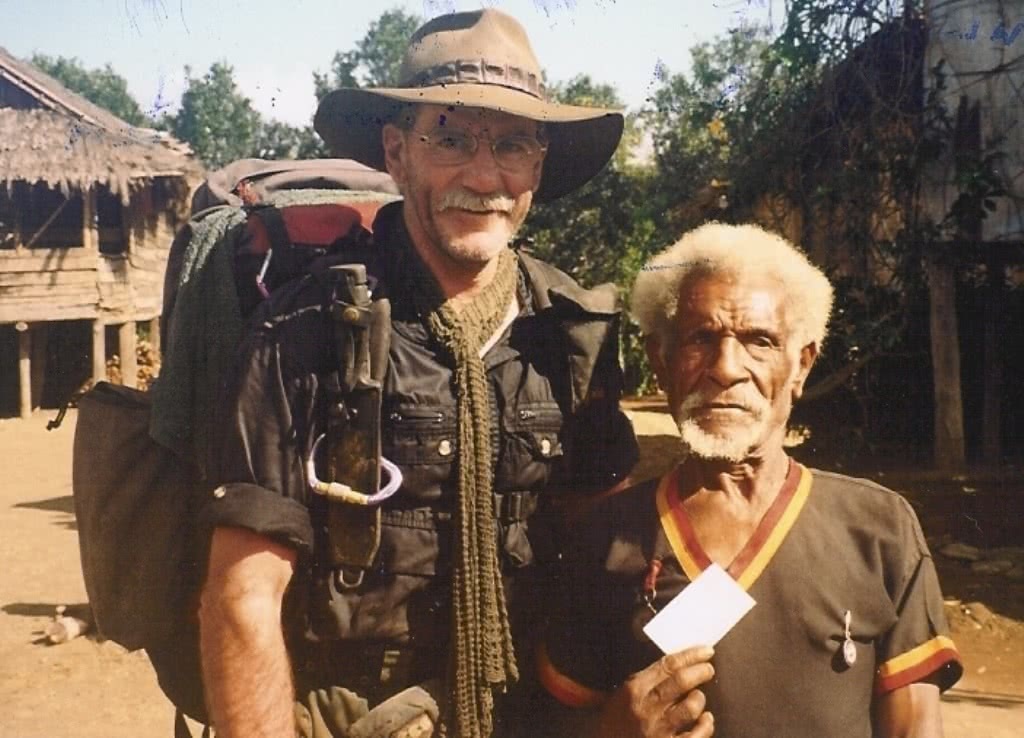 With Ovoru Indiki, Naduri Village: 1993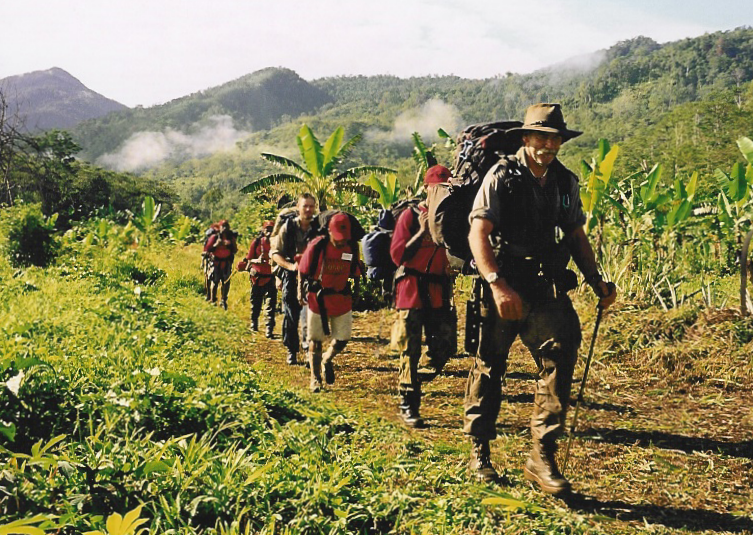 Trekking upwards towards Tovovo Ridge: 1998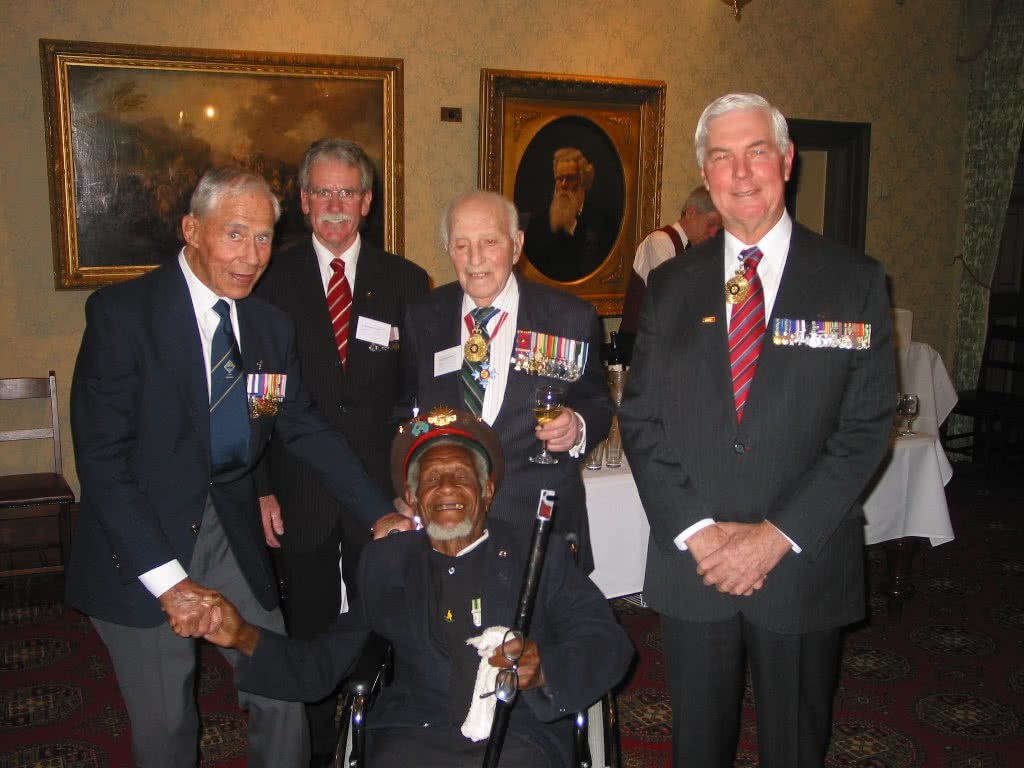 With Stan Bissett MC, General Paul Cullen, Major-General Mike Jeffrey (Governor-General) and Ovoru Indiki, Parliament House, Sydney