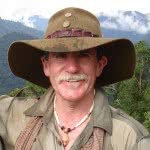 The Kokoda Tour Operators Association (KTOA) – established to protect the interests of a small group of Australian trek operators (11 of the 36 licensed operators) – has advised that in 2017 'KTA permit fees were averaged out at K320 as some operators claimed 50% discount on School Student treks'.
A closer look at the KTA trekker statistics for 2017 reveals that of the 371 claims for the 50% student discount – 312 (or a whopping 85%) came from KTOA members.
The 50% Student Discount was put in place by an Australian operator when the PNG Kokoda Track Authority (KTA) was first established in 2004. It was wrong then – and it is wrong now!
This discount means subsistence villagers along the Kokoda Trail have to subsidise wealthy Australian private school students.
This is akin to cheating subsistence villagers out of their fair share of benefits from the Kokoda trekking industry – and as we have just seen from the Australian cricket team – Australians don't like cheats.
The current dysfunction of the KTA (which is currently under review) allows unscrupulous Australian trek operators to exploit this loophole by continuing to claim the 50% student discount.
If the KTOA wishes to have any semblance of credibility it should make a public announcement that its Australian members will no longer claim this immoral discount.