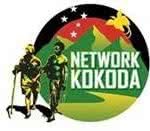 2017 KOKODA DAY COMMEMORATIVE DINNER
Sheraton on the Park Hotel, Sydney
Keynote Speaker:
The Hon Charlie Lynn OL
Three days ago we commemorated the centenary of the Australian Light Horse mounted cavalry charge at Beersheba – one of the most spectacular allied desert victories in World War 1.
Today we commemorate the 75th anniversary of the Kokoda campaign – one of the most desperate campaigns fought by Australian troops in World War 11 – and the first ever fought on Australian territory.
For some inexplicable reason neither of these two historic victories are deemed worthy of inclusion in our education systems today.
Tonight though, I want to focus on the men who saved us – not hose who betray us.
On this day 75 years ago the depleted ranks of two Australian brigades paraded before their commander, General Vasey, as the Australian flag was raised on the Kokoda plateau. It was the culminating point of one of the most desperate campaigns fought in some of the most inhospitable terrain on the planet. Wartime journalist Osmar White was witness to the conditions. He wrote:
'The pain of effort, the biting sweat, the hunger, the cheerless shivering nights were made dim by exhaustion's merciful drug . . . surely no war was ever fought under worse conditions that these. Surely no war has ever demanded more of a man in fortitude. Even Gallipoli or Crete or the desert'.
White certainly didn't mean to demean Gallipoli, Crete or the desert – he was simply trying to put the conditions they had to endure into perspective.
There have been occasions when some of us had to trek into the night in heavy rain on the trail. We can only imagine how it would have been if there had been no campsite. No boss kuk. No fires. No tents. And certainly no refunds!
But we can't imagine how we would have felt if we had then been told to team up with a mate and go to the perimeter to lie doggo in wet mud for the next two hours until another tired mate crawled out to give you a break.
In the meantime your body is starving. It's racked with malaria and shivering uncontrollably. Your blisters are infected. You have to try and control your dysentery. You're shit scared. Dog tired. Your nerves are on edge as you listen intently for the give-way sound of a broken twig. You have to strain your eyes in the pitch black of the jungle to detect movement amongst the shadows. You know you're outgunned and out-numbered but you can't give up because you've heard the boys from the 2nd AIF are on their way to back you up.
As the flag is raised on the plateau there is a conspicuous silence among the troops. Their thoughts are with their mates who didn't make it. More than 600 lying in shallow graves along the trail. Little did they know that hundreds more from the ranks assembled in front of the flag would be dead within the next month or so because worse was yet to come in the battles of the beachheads at Buna, Gona and Sanananda.
There is no doubt that General Vasey realised the historical significance of the day and the symbolism enshrined in the raising of the flag on the Kokoda plateau on the 3rd November 1942.
We now know that the advantage had passed from the Japanese to the Australians after the heroic battle for Isurava in late August – but our frontline troops were not aware of this fact at the time. All they knew was that they had to continue to fight with rifle, grenade, bayonet and fist until they had nothing left in their bodies or their magazines. They had to cover their wounded mates who couldn't go any further and urge them not to give up.
Lieutenant Doug McLean remembers their courage when attacking a Japanese bunker:
"I found some of my boys lying against enemy positions with unexploded grenades in their hands. They were riddled with wounds but struggled as they died to get to the enemy. One lad was shot twice in the same action . . . flesh wounds. 'Sir', he said crying, 'Every time I move some bastard shoots me!' He was only eighteen."
War correspondent, Chester Wilmot, witnessed the desperation:
'They must be going through hell on this track' he wrote – 'especially those with leg wounds. Some have been hit in the foot and they can't even get a boot on, but they're walking back over root and rock and through mud in bare feet, protected only by their bandages. Here's a steep pinch and a wounded digger's trying to climb it. You need both hands and both feet, but he's been hit in the arm and thigh.
'Two of his cobbers are helping him along. One goes ahead, hauling himself up by root and branch. The wounded digger clings to the belt of the man in front with his good hand, while his other cobber gets underneath and pushes him up. I say to this fellow he ought to be a stretcher case, but he replies "I can get along. "There's blokes here lots worse than me and if we don't walk they'll never get out."
Private Laurie Howson of the 39th battalion wrote:
'The days go on. You're trying to survive, shirt torn, arse out of your pants, whiskers a mile long, hungry and a continuous line of stretchers with wounded carried by 'Fuzzy-Wuzzies' doing a marvellous job. Some days you carry your boots because there's no skin on your feet. But when I look around at some of the others hell! They look crook! Then I have seen the time when you dig a number of holes in the ground and bury your dead. Nothing would be said, but you think 'maybe It'll be my turn next'.
Nobody was unaffected by the personal tragedies they encountered. Captain 'Blue' Steward, the Regimental Doctor of 2/16th Battalion wrote:
"My saddest sight, at Butcher's Hill was that of a 23 year old former golf professional. He had a ghastly, gaping wound of the throat, and although my eyes could only see darkness and death, his saw light and hope. They were asking me something with all the mute urgency that eyes can convey. Eyes, the windows of the soul, show every facet of the inner feelings – love, joy, hope, fear, guilt, pity, hatred, and even bodily sickness or health. Looking as dispassionately as possible at that man's throat, I hoped he couldn't sense the lump in mine. Emotion clouds calm clinical judgement, but the hardest thing is not to flinch from the gaze of the man you know is going to die."
Captain Katekar, of the 2/27th Battalion recalls one of the epic battles for survival after they had been forced off Mission Ridge and into the jungle where they struggled without food, medicine or support for almost two weeks:
'The wounded, God only knows, were in purgatory, hungry and in great pain. Some of our natives began to desert, meaning that our men had to replace them as bearers. 'Doc' Viner-Smith allowed the maggots to remain on the wound in order to eat the rotting flesh and so prevent gangrene. That night we were still short of Nauro. I found it a great mental strain and so did the Commander and other officers, with that great responsibility of not only saving our wounded but of saving ourselves from starvation."
Those of us who have trekked in their footsteps cannot begin to imagine the hardship and the desperation they endured. But what we do know is that out of the adversity they suffered and conquered, bonds of mateship grew stronger with each passing year. Observers refer to this invisible force of mateship as 'esprit de corps'.
Australia's official war historian, Dudley McCarthy saw it within the 39th Battalion and tried to define it.
'Although possessing no permanent site, having neither roof nor walls, nor unchanging form, it yet becomes home for those who serve in it' wrote McCarthy. 'Away from it, each of its members can revert to being homeless individuals, lost uncertain, without proper identity. Because of this it calls to life in a man, rounded into fullness through shared battle, suffering and death, each other will always feel some sense of brotherhood for each other man of his battalion. Through this thing the strong lift the weak to efforts and achievements beyond their own strength and their conscious wills, and the dependence of the weak gives greater strength and endurance to the strong. For every individual human part of this battalion who is killed, this thing changes something in those who survive and calls to life something new that never was there before.'
General Douglas MacArthur referred to it in an inspirational speech to a graduating class of Westpoint officer cadets in 1942:
'You are the leaven which binds together the entire fabric of our national system of defence' he thundered. 'From your ranks come the great captains who hold the nation's destiny in their hands the moment the war tocsin sounds. The Long Grey Line has never failed us. Were you to do so, a million ghosts in olive drab, in brown khaki, in blue and grey, would rise from their white crosses thundering those magic words: "Duty – Honour – Country".
Close bonds were also forged with a race of people our diggers hardly knew – the Papuan carriers who were cashiered into service by a desperate administration to support our war effort. They had little understanding of the war and were placed at the end of the food-chain in the provision of essential necessities. Some 56,000 were indentured into service with 10,000 supporting the Kokoda campaign. They had few clothes, no shoes, no blankets, no shelter and virtually no food to sustain them. On their return journey back across the trail they came across sick and wounded diggers who could go no further and were destined to die a lonely death in a forgotten, unmarked grave.
History records that they cut stretchers out of bush material, hoisted the diggers on their shoulders and achieved the impossible by carrying them over razorback mountains and treacherous river gorges to safety.
Captain Steward was responsible for co-ordinating the movement of wounded diggers by the carriers. He wrote:
'They never forgot their patients, carrying them as gently as they could, avoiding the jolts and jars of the many ups and downs.
'Each time we watched them hoist the stretchers from the ground to their shoulders for another stint, we saw their strong leg, arm and back muscles rippling under their glossy black skins.
'Manly and dignified, they felt proud of their responsibility to the wounded, and rarely faltered. When they laid their charges down for the night they sought level ground on which to build a rough shelter of light poses and leaves. With four men each side of a stretcher, they took it in turns to sleep and to watch, giving each wounded man whatever food, drink or comfort there might be.
I can attest to Captain Steward's observations I've been carried off the trail twice over the past 26 years by their grandsons – once when I was unconscious after falling into a gorge at Eora Creek and the other when I was blinded by an acanthamoeba parasite and had to be carried to a helipad for evacuation from Templeton's Crossing. Both were superhuman efforts and on both occasions I could feel the compassion they had for me as a patient – and I could feel their strength as they waded across thundering white-water crossings and up razorback ridges. I was totally dependent on them and I recall thinking 'I've got to do more to help here when I come back'.
These experiences and those thoughts have been my primary motivation ever since.
At the end of the war the political leaders who failed us in the lead up to war in Europe and the Pacific committed two shameless acts. The first was to remove the gallant 39th Battalion from the Order of Battle and disband it. The second was to send the wartime carriers back to their villages without any recognition – no medals, no certificates and no Roll of Honour.
I am pleased to say that the 39th were restored to the Army ORBAT a couple of years ago at the urging of my former army commander and later Governor-General of Australia, Major-General Mike Jeffrey. And tonight we are honoured to have the current Commanding Officer of the 39th, Lieutenant-Colonel Kimberlea Juchniewicz, here tonight with some of the troops she recently led across the trail with our Adventure Kokoda trek leader, Peter Morrison, who is also here tonight.
From what I saw of Kimberlea when I passed her on the trail, and what I know of her, the Japanese were lucky she wasn't around in 1942!
Inexplicably, the service of the Papuan war carriers is yet to be formally recognised.
Hundreds, perhaps thousands of them lay in lonely unmarked graves across the Owen Stanley Ranges. Their identities are unknown. There is no record of their service. They have no spiritual resting place or cenotaph for their families, friends or kinfolk to gather round each year to commemorate their sacrifice. There is no research into who they were? Where they came from? How they died? Or where?
It is clear to those who have been involved with Kokoda for some time that Governments have no desire to do anything about this shameful neglect. Why don't the wartime carriers have their own cenotaph in the form of a Spirit Haus at Bomana? There's plenty of room. Imagine how many people would visit if such a haus was guarded by traditional warriors from each Province on a rotational basis.
Imagine how many Papua New Guineans would attend the annual Anzac Dawn Service at Bomana if students were engaged to do a fuzzy-wuzzy angel re-enactment out of the darkness between the rows of granite headstones to the base of the Cross of Sacrifice – all to the solemn beat of traditional kundu drums.
These forms of inclusive remembrance don't cost money – they cost leadership!
We have provided some of that leadership by calling for the proclamation of a 'Kokoda Day' dedicated to the legacy of Papuan war carriers and our veterans. We have established Network Kokoda as a Not-for-Profit company to ensure the military heritage of the Kokoda Trail is protected, honoured and interpreted for future generations and to support the economic and social development of the Koiari and Orokaiva villagers along the trail. Our Chairman, Andrew Tracy, will talk more about the work we do in this regard a bit later.
We chose the 3rd November because it was the day our troops raised the flag on the Kokoda plateau against.
This would never have happened if our allied naval forces had not stopped the Japanese invasion fleet in the Battle of the Coral Sea in May 1942 and defeated them in the Battle of Midway a month later. It would not have been raised if our air forces had not taken to the skies against all the odds to harass Japanese zeros and bomb their landing ships in Rabaul, Bougainville and off the northern beaches. It would not have happened if our coast-watchers and commandos had not harassed the enemy and passed on vital intelligence. It would not have happened if our American allies had not spilt so much blood at Guadalcanal.
Kokoda Day will ensure their sacrifice is never forgotten and will be a source of inspiration for future generations of young leaders from both countries. It will provide a vital link in the chain of remembrance. A link referred to by Sergeant Stan Bryant in an address he gave at the Cenotaph in Sydney more than 20 years ago:
'I say to all you people were today' he said. 'To you who are responsible for governing this country; to all you who hold positions of leadership in the community; to all Australians. It is from the men we honour today that you inherited this land.
'These were the men who helped build this nation. They were the ones associated with the building of our harbours and our bridges. They sealed the roads across the black soil planes, and they built the railways across Australia. Then they fought off the Japanese invasion so that you could inherit this country.
'You now have the fruits of our labours. The cities and the harbours and the plains are yours. We few survivors are aged and can only look on with pride and wish you success in the future.
'But we do charge you, to accept the responsibility of your inheritance and nourish and guard them with care.
'And remember always, the men of the Eighth Australian Division and the two ships who stood between the Japanese invasion and Australia. They paid the price of your future. Only they know the real cost.
'And remember – remember – we solemnly promised God that we would never forget!

Former NSW Premier Bob Carr penned a wonderful tribute to our veterans in a letter he wrote to me:
'The Kokoda Trail isn't just a place where our salvation was won – though we should remember and document and treasure every inch of it. Kokoda's now part of the Australian Dreaming, a sacred site.
'More than that the Men of Kokoda are among the greatest of heroes in a land that rightly canonizes few heroes. And as time slowly steals the survivors from our midst, it's hard to resist thinking that Australians in the not too distant future will look back with almost disbelief at the giants who lived in those days'.
We are honoured to have the daughter of one of those giants with us tonight – Angela Catterns whose father Captain Basil Catterns was a five foot six inch giant who, according to his commanding officer, Lieutenant Colonel Paul Cullen, 'was the bravest man he served with on the Kokoda Trail'. High praise indeed from a tough and uncompromising commander who later rose to the rank of Major-General.
We are also honoured to have a living giant here with us again – Mr Reg Chard, a Kokoda veteran in his 95th year who still acts as a guide for students who visit the Kokoda Track Memorial Walkway at Concord.
It could be that the anonymous author of 'A Soldier' could have been referring to Reg when he wrote:
"I was that which others cared not to be. I went where others feared to go and did what others failed to do. I asked nothing from those who gave nothing. I reluctantly accepted the thought of eternal loneliness should I fail. I have seen the face of terror, felt the chill of fear, warmed to the touch of love. I have hoped, pained and cried. But foremost I have lived in times others would say are best forgotten. At the very least, in later days, I will be able to say with the greatest pride, that I was, indeed, a soldier!"
Ladies and Gentlemen, thank for taking the time out to salute our giants on the 75th anniversary of the raising of the Australian flag on the Kokoda plateau on the 3rd November 1942; thank you for trekking with us; and thank you for supporting Network Kokoda.
Lest We Forget