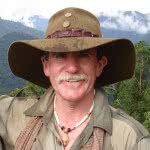 The proposed K200 visa fee for tourists without consultation reflects a disturbing ignorance of the reality of operating a tour business in PNG.
It comes at a time when the country has experienced the most negative international publicity in decades as a result of the PNG Kokoda Track Authority allowing two unprepared international tourists to trek Kokoda without a licensed tour operator.
PNG is primarily an adventure tourism destination for divers, trekkers, surfers, fishermen, birdwatchers and those with an interest in the cultural and environmental diversity of the country.
Adventure tourists have an abundance of alternative destinations in Australia, French Polynesia, Bali, Asia, Africa and South America. They are not queuing up to come to PNG.
Trekker numbers for the Kokoda Trail have declined by 44 per cent since the Australian Government assumed responsibility for the management of the Kokoda trekking industry in 2009.
Not one of the five strategies or 33 key performance objectives developed by Australian Government officials and contained in the KTA Strategic Plan 2012 – 2015 has been achieved.
Over the past decade some of the wealthiest and most influential people in Australia have been among the 40,000 trekkers who have crossed the trail. Many would be willing to travel to other PNG destinations as a result of their experience, but the KTA does not even maintain a database. They represent 40,000 lost marketing opportunities.
PNG has the opportunity to become the wartime tourism capital of the Pacific with markets in Australia, the United States and Japan. History records that adventure tourists and those with an interest in wartime tourism do not just 'turn up'. They arrive as the result of individual marketing initiatives by tour operators in the industry.
PNG Tourism has operated in a parallel universe for many years. They are more concerned with the theory of tourism rather than the business of tourism.
The PNG Government would be better advised to get the basics right and support adventure tourism operators rather than trying 'to kill the goose that lays the golden eggs' with an opportunistic tax grab.
Charlie Lynn OL
Adventure Kokoda, Camden Australia