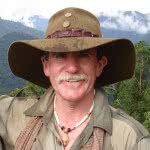 Since former Prime Minister Paul Keating visited Kokoda on the 50th anniversary of the campaign in 1992 the name has become synonymous with 'Anzac' and 'Gallipoli' because of its wartime historical significance.
The Kokoda Trail is unique because there is no other known challenge in such a remote jungle environment with such a compelling story – an experience that allows modern day trekkers to conquer their own adversity as the wartime history of the Kokoda campaign unfolds.
Kokoda, like Gallipoli, is a wartime pilgrimage where heroic stories of courage, mateship, sacrifice, endurance, initiative, egalitarianism and leadership are experienced in a way that has no equal in today's civil society.
Australians do not trek Kokoda to have an environmental levitation or a cultural awakening – that comes later. They trek it to walk in the footsteps of the brave.
The Kokoda Trail is an outdoor classroom that has no equal. It provides the setting for young Australians to experience life as our pioneers did before the stifling imposition of political correctness, the nonsensical restrictions of occupational health and safety and the pretentiousness of a materialistic society.
Whilst the challenge of entering a rugged and remote jungle environment to walk in the footsteps of the brave is a daunting prospect for many it does not rate against the disconnection of Wi-Fi for Generation Y.
Within a day on the trail the Wi-Fi disconnection is replaced with a reconnection with self. There are no distractions in nature's pristine Owens Stanley Ranges. A narrow path penetrating jungle clad mountains for as far as the eye can see. Slippery moss covered rocks, sucking swampy mud, rickety log bridges across swirling white-water rivers cause one to focus on the next step as opposed to the next tweet.
Small teams of like-minded people begin to merge as trekkers begin to connect with each other. Inhibitions are washed away with mud and sweat in pristine streams at the end of each day's trekking. Banter around the campfire becomes more raucous. The morning mixed-gender queue for the campsite long-drop is the ultimate equaliser as they share their embarrassment. There is no longer anywhere to hide.
Walking in their shadows are local Koiari and Orokaiva guides – sons of the famous 'fuzzy-wuzzy angels of the Kokoda campaign and masters of their environment. They anticipate slips, slides and falls with a lightening grip on the shoulder and a flashing white smile as they steady their trekker. They have no material possessions in their local villages but in a way they have everything with their subsistence lifestyles. Many find it quite humbling to be in their presence and will never forget their connection with them.
Kokoda – it's much more than a trek!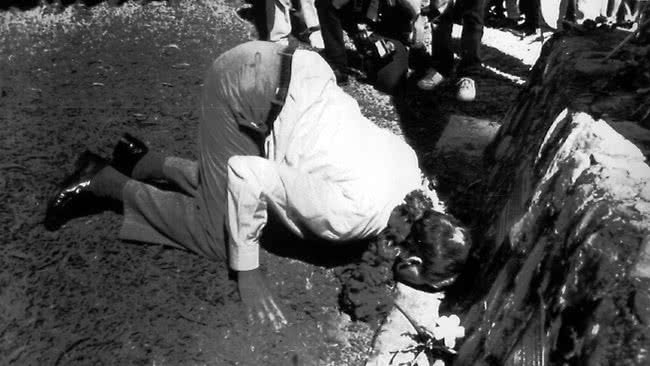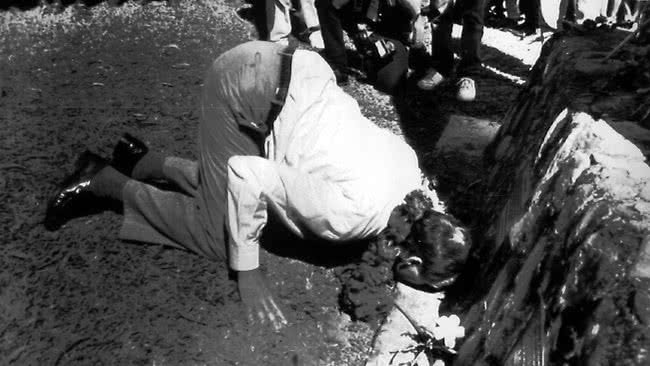 APRIL 26, 1992: Prime Minister Paul Keating kisses the memorial to Australia's soldiers killed in World War II on the Kokoda Trail campaign. Picture: Supplied Source: The Daily Telegraph