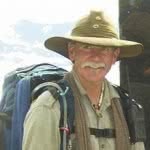 On a blog on this website on May 19, 2009 the incoming CEO of the Kokoda Track Authority, Rod Hillman, advised the KTA is 'the day to day manager of the Kokoda Track and it is a KTA responsibility to develop systems to improve the trekker experience – whether through campsite bookings, itinerary planning and accreditation of Tour Operators or developing training programs'.
Hillman concluded:
'Please judge the KTA on what it does in the future and not on what it used to do. If in a year there is the same mistrust and concerns then I would have failed and I will be brought to account accordingly'.
A year later trekker numbers had plunged by 35 per cent. Mistrust had increased because of secret deals Hillman personally negotiated with rogue operators. There is still no campsite booking system in place. There is no management of trek itineraries. There is no protection for the welfare of PNG guides and carriers. There is no campsite accreditation system. There is no legislation to support the Code of Conduct or the integrity in the accreditation of trek operators. There is no day-to-day management of the Kokoda trekking industry. Indeed it is hard to find a single effective management protocol put in place during Rod Hillman's tenure.
Hillman was paid an executive salary with tax free concessions and generous overseas allowances by the Australian Government. His total salary package was approximately 15 times greater than his PNG counterpart and successor!
Rod Hillman was a failure by his own admission but was never held to account.
Another example of the failure of boomerang aid to Papua New Guinea.