PNG rubs Australia's nose in it.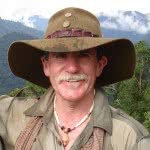 While Australia's Westminster system introduced civilised law and justice concepts to Papua New Guinea in colonial times it has not eradicated the spirit of 'payback' enshrined in their cultures over centuries. Payback within family, clan and village groups remains a binding custom in PNG society to this day.
The spirit of payback, like many other cultural traditions in PNG is not understood by most Australians. The relationship between our two countries has drifted over the years since independence. Up till that time young Australian patrol officers (kiaps) lived and worked throughout the country as administrators, explorers, teachers, health workers and policemen. Many married local women, raised families and took out citizenship after independence.
Australia built a School of Pacific Administration to train PNG citizens in public service administration. Bright young students were identified for educational scholarships in Australia. Others were trained in our military academies and served side-by-side with Australian soldiers in the Pacific Islands Regiment. Some returned with Australian wives to raise families in PNG.
These programs drifted into obscurity after PNG gained independence in 1975. Our corporate knowledge of the complexities of the 'Melanesian way' remained with Australian administrators, businessmen, miners and farmers who chose to remain in PNG. PNG's corporate knowledge of our Western ways declined with the closure of the School of Pacific Administration and the decrease in the flow of students after they developed their own University of PNG.
Our relationship was later relegated to aid agencies which introduced PNG to an ideology of patronising dependence. The country has since been awash with highly-paid consultants who fly in and out without as much as a courtesy call to the relevant PNG Minister or Departmental Head. AusAID has approved and built projects without informing local MPs. PNG citizens, including former Australian citizens, are treated like lepers when they apply for a visa to visit Australia.
The ultimate snub was delivered when an overzealous security boofhead took their Prime Minister, Sir Michael Somare, aside at Brisbane airport and frisked him. We humiliated their Grand Chief! It was little wonder that some PNG MPs began to call for a 'looking north' policy. There is a strong feeling they would like us to take our aid and shove it. There is certainly no shortage of possible suitors. China, Japan and Malaysia have close ties and significant investment in PNG. Indonesia shares a common boundary. The Koreans are building a multi-million dollar casino in Port Moresby which will be restricted to 'tourists and selected businessmen'. The PNG LNG project will double their GDP.
How they manage their new wealth and invest it for the future benefit of their people will be the major social challenge of their time. So far the signs are not good. The surge in expatriate demand for accommodation and services is making these less affordable for local citizens. Public officials from Moresby's middle class are being forced into settlements to make ends meet. 'Haves and have-nots' have always been a part of modern PNG society but the gap is about to widen significantly and will inevitably lead to civil unrest if not managed properly.
In a critical review of the current Defence White Paper, Mr Neil James of the Australian Defence Association argued that Australia needs to 'prepare for a looming demographic, political public health and law and order catastrophe in Papua New Guinea'. Maybe. But what if PNG asks China for help instead?
As academics and commentators rail on about endemic corruption and human rights abuses from their ivory towers in Australia PNG leaders withdraw further into their anti-Australian cocoons. Yet nothing seems to change despite the army of consultants and aid workers we send to PNG.
Perhaps it's time we changed the directional flow of people between our two countries. Perhaps we should think of bringing more people from PNG to Australia to work on long term exchange programs in our public and private enterprises. Perhaps we should allow them to come here as seasonal workers. Perhaps we should establish a Ministry for Melanesia to focus on our relationship with our near neighbours who now number more than 10 million.
PNG's rebuff to Australia during the asylum seeker debate last week was an indicator that we are no longer the white 'masta' and can no longer take them for granted. It might also have been a bit of payback for humiliating their Grand Chief at Brisbane airport. Either way they would have taken great delight in rubbing our noses in it.