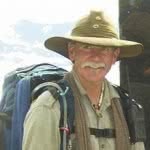 The recent desecration of a significant wartime site along the Kokoda Trail by the Australian Government is a blatant act of historical vandalism.
The site I refer to is an abandoned mortar position adjacent to Lake Myola about halfway across the trail. I found the position approximately 10 years ago whilst I was investigating this particular area with a local landowner. It was off the side of a remote track that was used by local hunters. It was part of an ammunition storage system that supported the mortar baseplates out on the lakebed of what is called Little Myola. The mortars would have been positioned to support the Australian hospital and logistic support bases on Big Myola.
The position comprised a large ammunition storage pit and a large quantity of mortars, M36 grenades, clips of .303 ammunition, detonators and fuses. Lying around the area were rotted army boots and a couple of rusted shovels. The ammunition was stacked in rows beside the pit and covered in moss that had gathered over the past 60 years. This gave the position a haunting appearance in what is known as the moss forest. I reported the discovery to the PNG Kokoda Track Authority but at that stage it was operated by an expatriate manager and a part-time secretary and there was little interest in the preservation of historically significant sites along the Kokoda Trail.
It was not until a public outcry over the threat to mine a large part of the trail in 2006 that the Australian Government finally took more than a token interest in the area. Unfortunately, the Howard Government miscalculated and allocated responsibility for the preservation of the Kokoda Trail to the Department of Environment, Water, Heritage and the Arts, most probably because the Heritage Division was responsible for the List of Overseas Places of Historic Significance to Australia. The status of Heritage' has since been dropped from what is now the Department of Sustainability, Environment, Water, Population and Communities. Arts has recently been added to the Minister's responsibilities but does not yet rate a mention in its acronym.
Since 2008 Kokoda has been used as a subterfuge for the department to pursue an environmental agenda in PNG. Its guise was to embed staff in the PNG Department of Environment and Conservation to assist PNG to develop a submission  for a World Heritage listing of the Owen Stanley Ranges including the Kokoda Trail. A joint agreement with an emphasis on global warming was signed with considerable fanfare. Terms relating to military heritage did not rate a mention. One can only speculate how 'joint' the agreement was in the framing process. Highly paid Canberra envirocrats with tax exempt salaries and generous allowances were dispatched to advise and assist the PNG Government to save the Kokoda Trail. For most of those involved, it was their first trip to PNG and the trail quickly became a lucrative honey-pot for a coterie of anointed consultants. They came; saw; held talk-fests; produced five-point plans; and left with a wallet full of booty. [Read more...]