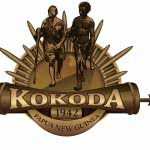 Papua New Guinea is the custodian of our Australian Pacific War history.  A place where our wartime relics have rusted in peace in remote jungle clad mountains for the past 70 years. The names of hitherto unknown places are emblazoned on Army, Navy and RAAF Battle Honours every Anzac Day – Coral Sea, Milne Bay, Kokoda, Buna, Gona, Sanananda, Finschaffen, Lae, Wau, Shaggy Ridge, Bougainville and Wewak.
The Kokoda Trail is one of many jungles shrines littered with relics of desperate battles fought between Australian and Japanese soldiers in late 1942. It lay dormant in the minds of Australians for five decades after the war until Paul Keating became the first Australian Prime Minister to visit the village that bears its name.
Government interest in the preservation of the Kokoda Trail receded for another decade until Prime Ministers' John Howard and Sir Michael Somare opened a significant memorial at the village of Isurava on the 60th anniversary of the campaign. The awareness of these two ceremonial occasions led to increasing numbers of Australians wanting to walk in the footsteps of the brave.
However it wasn't until a public outcry over the threat to mine a large part of the trail that the Australian Government finally took more than a token interest in the area. The public were united in their opposition to the possible destruction of such an iconic part of our military heritage. [Read more…]